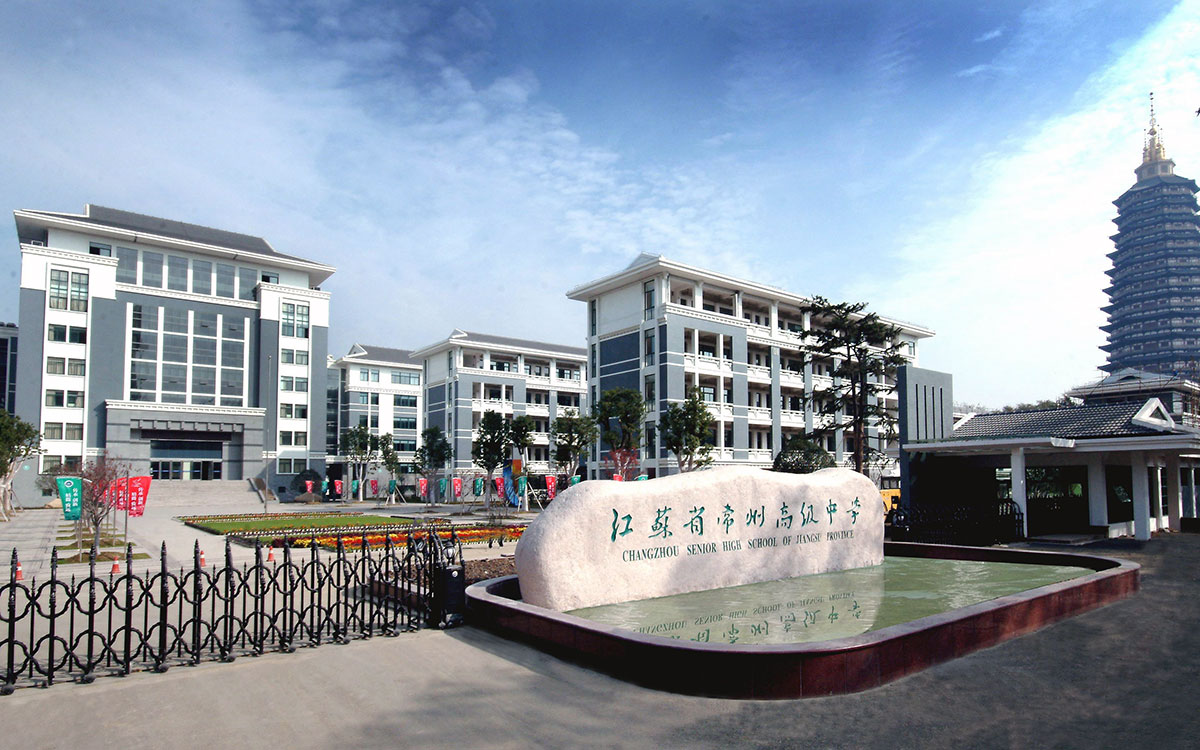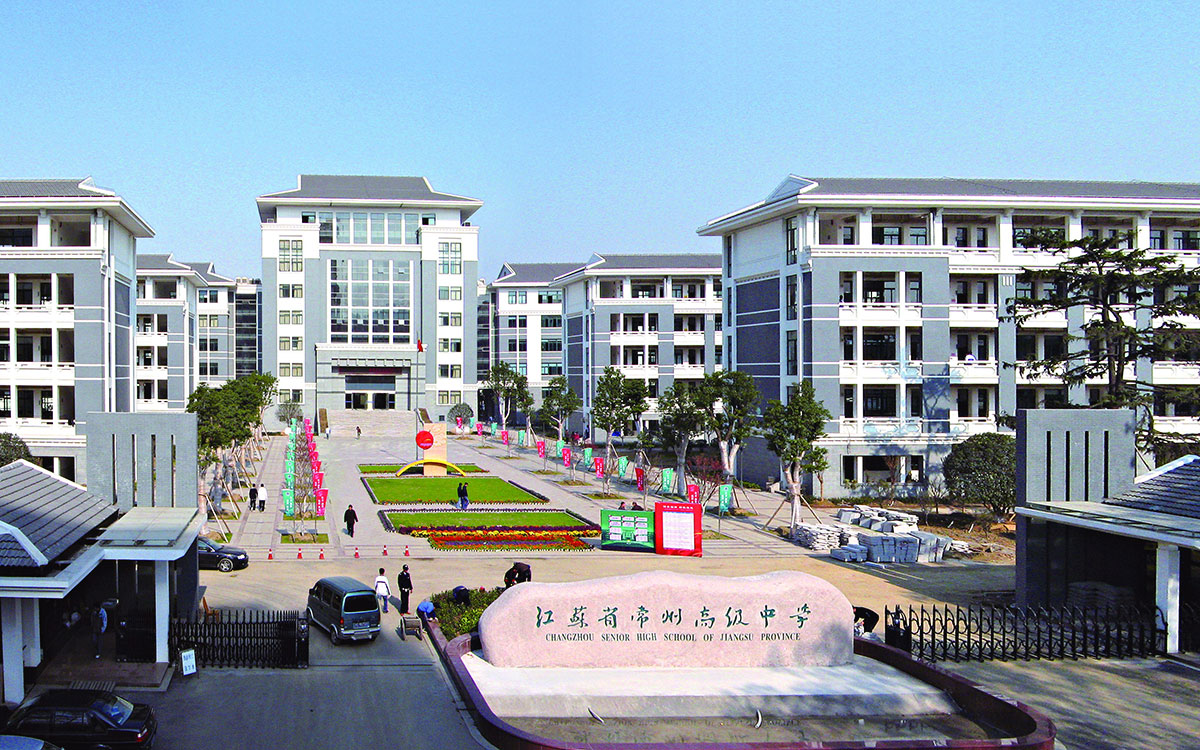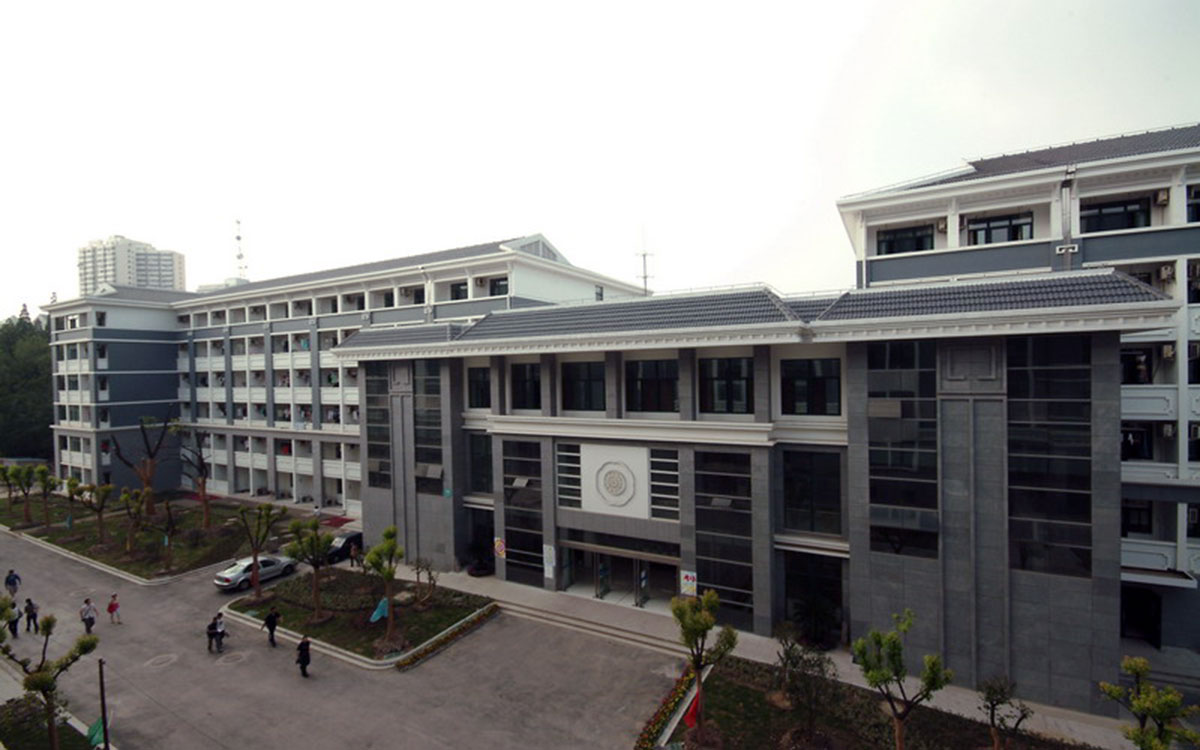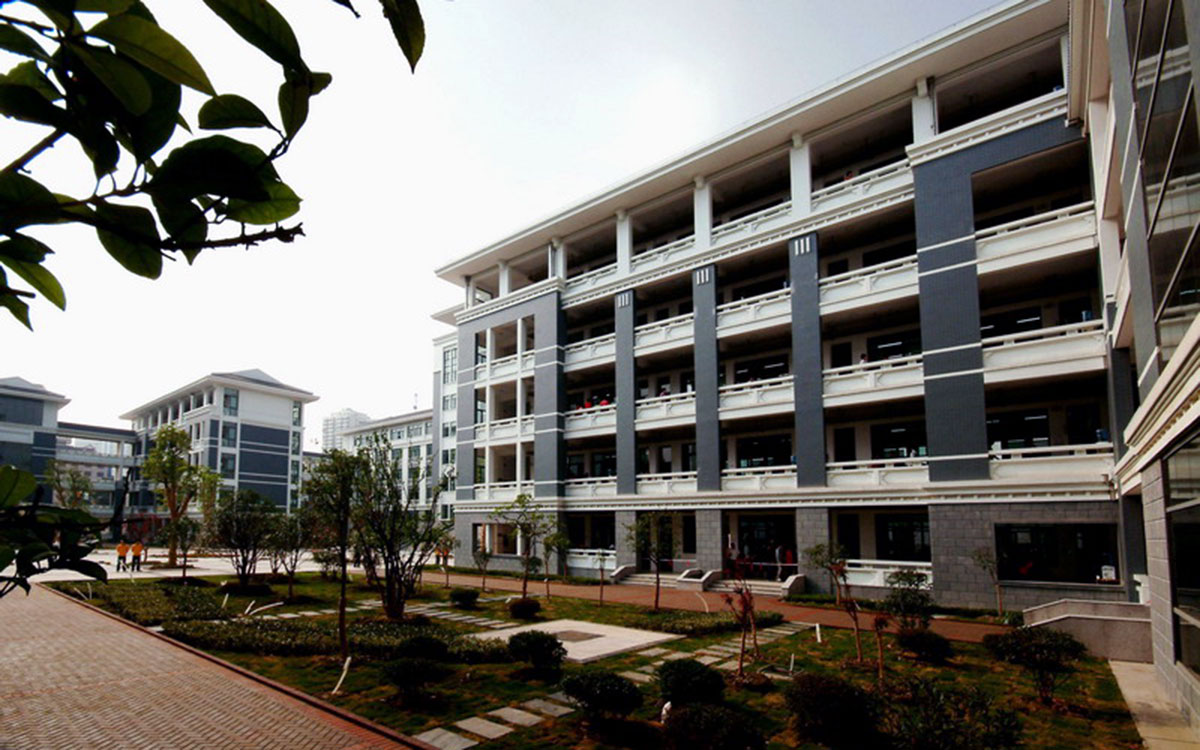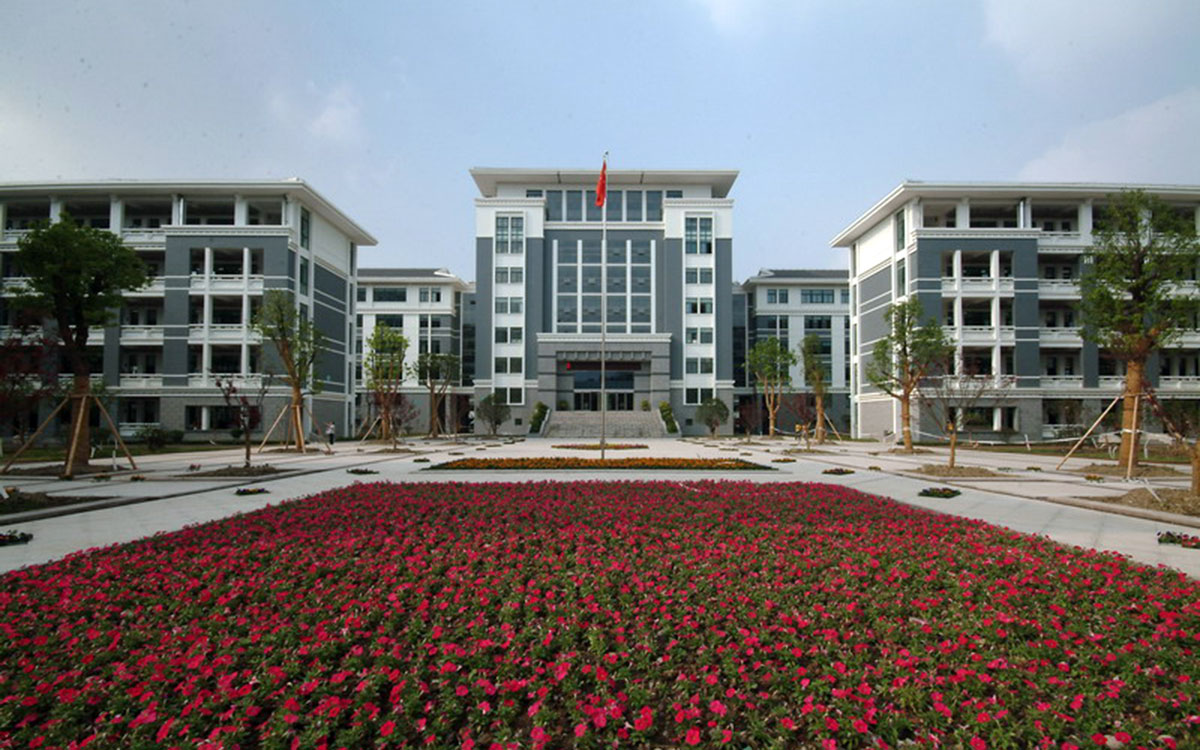 About the Host School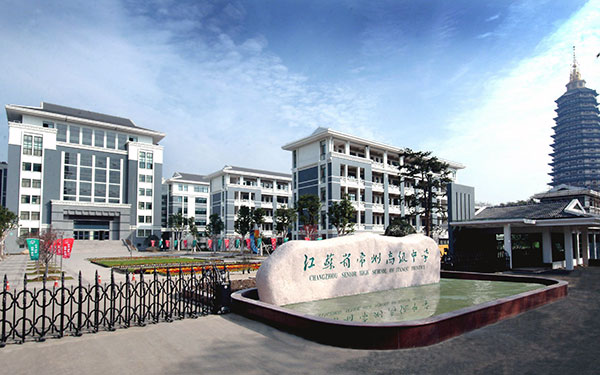 Changzhou Foreign Languages School, Xinbei Campus, was founded in September 2015. Offering both Chinese and international curricula, including an AP center, the school is a private school run by the Changzhou Education Group. The school has both a middle and high school. The AP center has students in grades 10 through 12, with approximately 150 students in the AP center. Located in the northern district of the city, the school is not far from the Changzhou North Train Station. The school is well served by the B1 and B19 Rapid Bus Transport lines (known as BRT).
About the AP Centre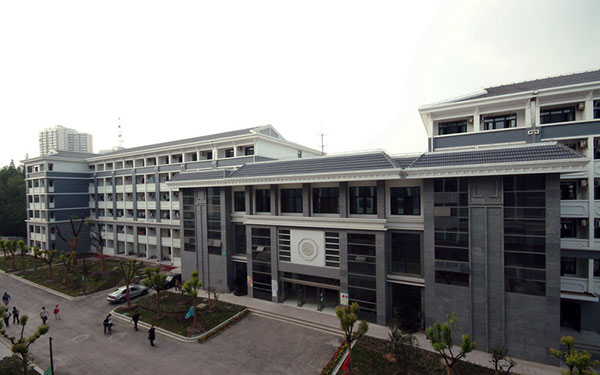 Dipont's AP Center Program was launched at Changzhou Senior High School of Jiangsu Province in September 2011 and transferred to Changzhou Foreign Languages School in September 2015 as a result of government directives.
The school has numerous opportunities for the students to become involved in co-curricular activities. Foreign teachers are involved in AP Student Council, Photography Club, Drama Club, Book Club, Drama Production, Yearbook Club, as well as many competitions such as MUN, STEM, Business and Mathematics contests and Harvard Debate.
Lifestyle
Changzhou Foreign Languages School is in Xinbei District. The closest major intersection is Tongjiang Lu and Liaohe Lu, about 200 meters northeast of the campus. Tongjiang Lu is a major north-south avenue, which leads to the central, downtown area. There are numerous apartment complexes within an easy bus ride of the school. Many staff choose to live in the area near Wanda Plaza, a major shopping mall and entertainment neighborhood.
General day to day cost of living in Changzhou is not expensive. Chinese food products are very reasonably priced, although imported food is much more costly. Transportation is also inexpensive and Changzhou is well connected by rail to cities such as Suzhou and Wuxi (15 minutes), Nanjing (30 to 45 minutes) and Shanghai (1 hour). Changzhou also has a domestic airport. Development in Changzhou has been extensive with significant foreign investment and the creation of a hi-tech district. This strong, modern economy sits alongside ancient monuments and a range of tourist attractions.
Teacher Case Study
Timothy Wallis
I was born in the Midwest, but now consider Denver, Colorado home. Before coming to Changzhou Foreign Languages School, I worked at King Saud University in Riyadh, Saudi Arabia as an ESL teacher. In addition, for several years I was the E-learning manager for Dammam University. In this role I was able to use my M.Ed. to help plan and develop ESL curriculum on an online platform. Working with students from different cultures has been a wonderful experience that has helped me grow as both a teacher and a person. I think we should all strive to challenge ourselves and get outside our comfort zone as much as possible.
At Changzhou Foreign Languages School I teach senior-one and senior-two Literature. In my teaching methods, I believe strongly in Stephen Krashen's Theory of Second Language Acquisition. I believe that by exposing students to Literature and helping them understand English in context with support a lot of learning will occur naturally. My experience has shown that acquired competence is so much more accessible and reliable than learned competence. This can be a bit of a challenge for Chinese students at first because they are used to memorizing information instead of learning for understanding. Once you overcome these early obstacles, they really excel.
I have enjoyed my first year at Changzhou Foreign Languages School. The staffs, both Western and Chinese, have been very professional and supportive. The campus is new and very modern with smart boards and WiFi. It is located in Xinbei near Global Harbor, which is a large, new international mall. In addition, I find the students very hard working and respectful. One of the positive things about our program is the focus on promoting critical thinking skills. As the year has progressed I have seen students go from passive listeners to active leaders in classroom discussions.
I enjoy the lifestyle in China. I find Changzhou to be a very modern and clean city. My wife and son live with me and I feel it is safe and family oriented. Changzhou also has a very modern amusement park called China Dinosaur Park that has lots of rides for all ages. There is a small expat community and many very good restaurants. The transportation system is well organized and convenient. One of the wonderful advantages to living in China is experiencing a society in transition. Lastly, there are several breaks throughout the year that have given me the opportunity to travel to other parts of China and experience fascinating historical and cultural sites.
Student Case Study
Felix
I started at my AP Center in September 2014. I have been here for almost two years and I have to say everything here is so wonderful and memorable. I believe that the well-organized academic activities, interesting clubs and enthusiastic teachers have definitely shaped a unique and excellent AP Center in Changzhou.
The most apparent part could be the improvement of my English skills that with help from our Literature and Critical Thinking courses, I am able to use appropriate words and clear structure to write concise essays and I can speak English more fluently with less mistakes. Furthermore, academically I have learned how to take useful notes; how to literarily analyze text, and how to organize group cooperation. The two-year studying period also helps establish a sense to me about how to deal with my classmates and teachers around. I could say that a lot of our teachers here not only teach us concepts in AP courses but also the attitude towards our life and future.
In the first semester, one of the biggest challenges could be the lack of English skills. Even though we at first haven't started to take too many AP courses, I realized that there were many problems with my English listening, writing, and even speaking. However, for now things have been much better with help of my teachers and my own practice in an English-speaking surrounding every day. When we formally switched to take foreign curriculums such as Literature, Critical Thinking, and American History, the one I struggled most could be Physics. Honestly I am not that good at Physics since I was in middle school, but I believe with my effort and support from my teacher I can figure that piece out.
I am always fascinated in studying social psychology- to understand human behavior and understand how people think before they make decisions. But, I believe that I may pick another major and put social psychology as a minor. For now, my plan is just to get prepared for my application a few months later and meanwhile to improve my English skills so that I can fit into the new environment better when I go to U.S. colleges. In the next semester, I think I will concentrate on the courses I take at school. As most of them will be relevant to my college study, I do think they can help me adapt to American colleges somehow.
Changzhou Foreign Languages School is growing up, our faculty team has been stronger and stronger and our consultants have become more and more expert. Thanks to the teachers and consultants now who contribute to the development of our campus, I hope that students in this center can be more competitive in the future.