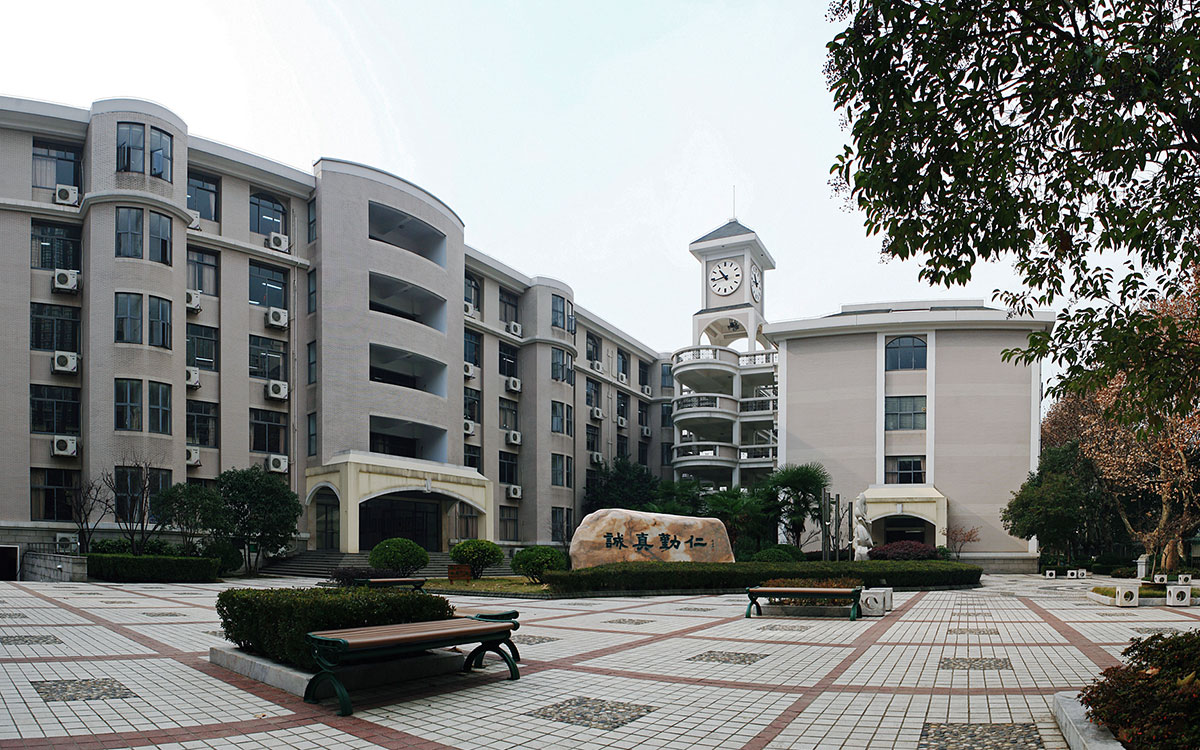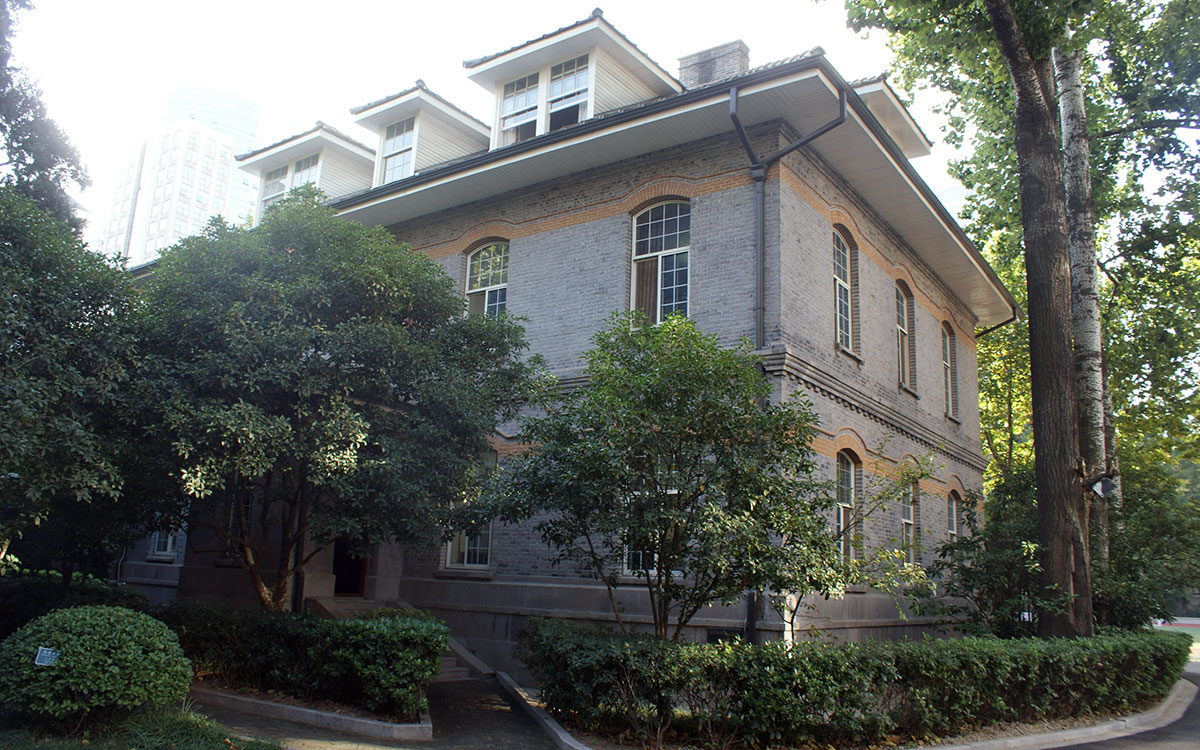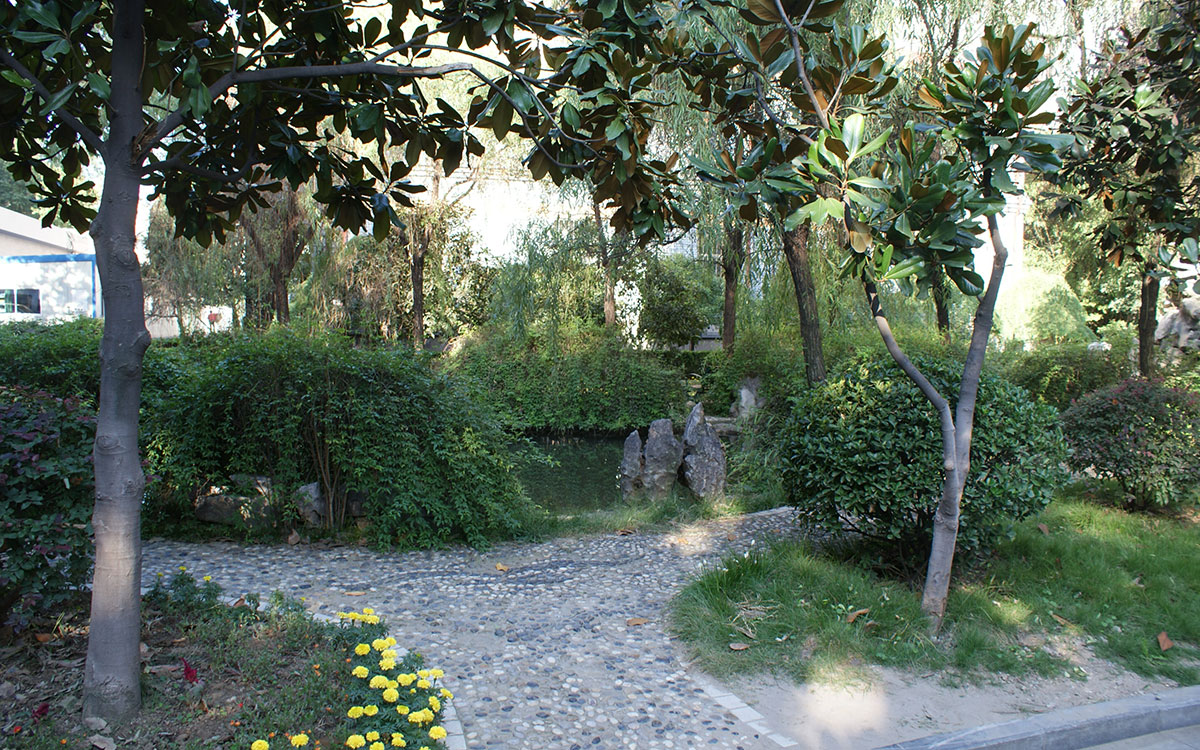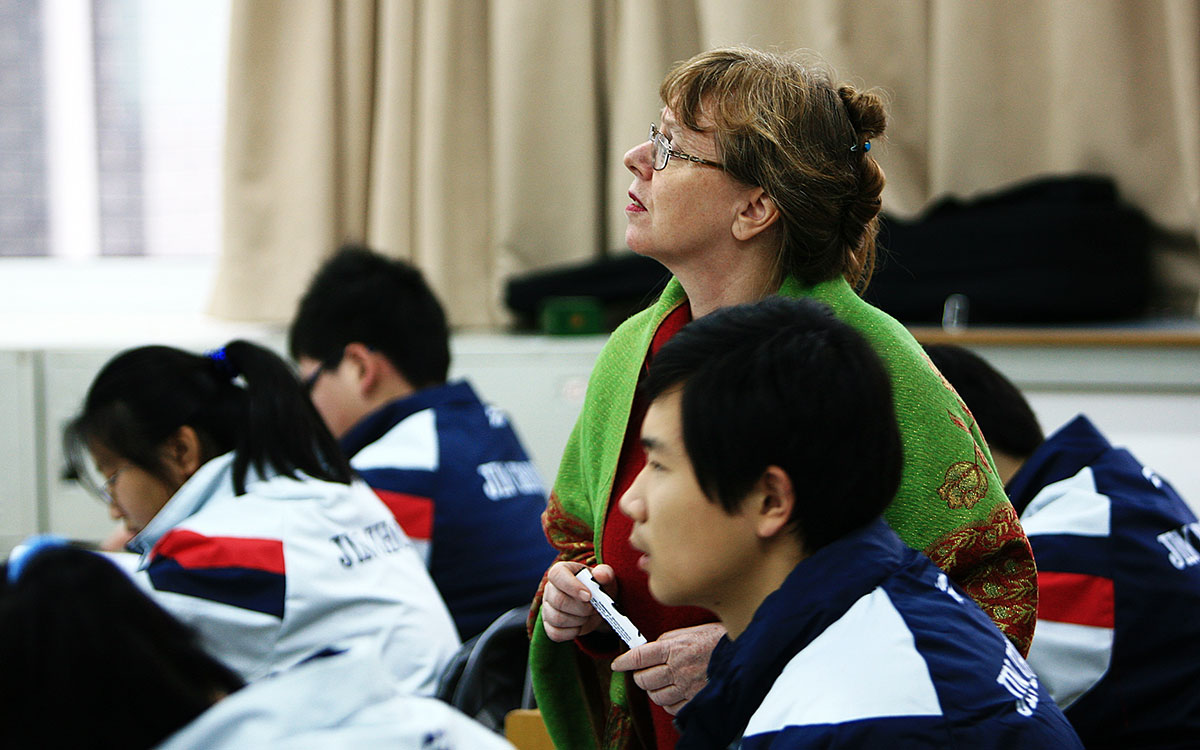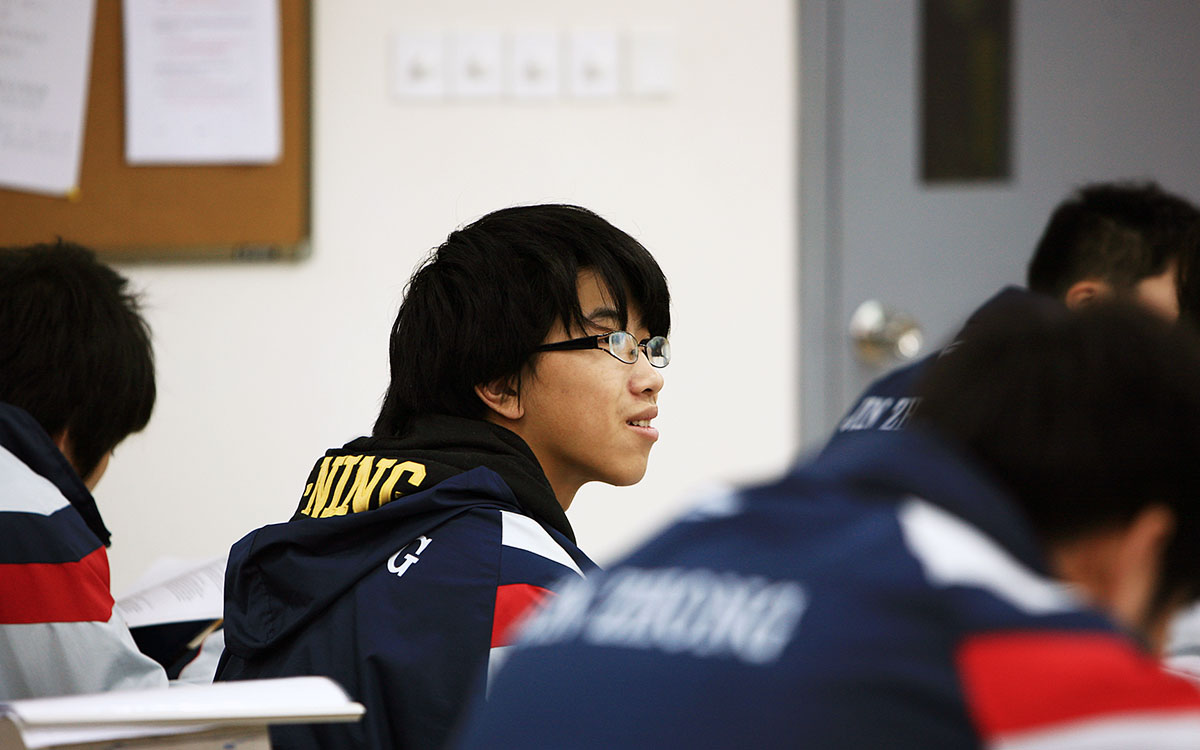 About the Host School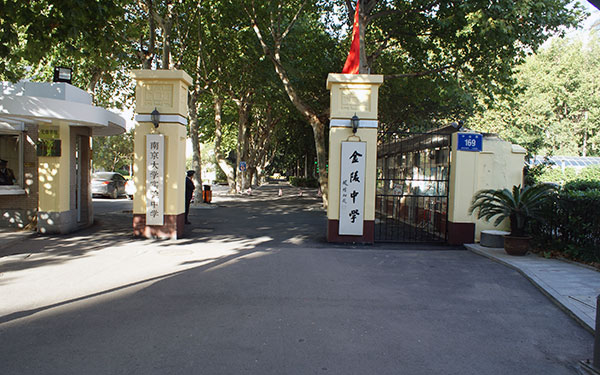 Jinling High School was founded by American missionaries in 1888 and originally named Fowler Biblical School. It is a key school in Jiangsu province, honored as a provincial and national "model school".
The school has some extremely eminent alumni, such as the people's educationalist Tao Xingzhi, the master architect Lv Yanzhi (designer of Dr. Sun Yat-sen's Mausoleum), the thermo physicist Wu Zhonghua, the economists Wu Jinglian and Li Yining, the biologist Fu Xin-Yuan, the mathematician (and leader of differential coefficient geometry) Tian Gang, Nobel laureate in Literature Gao Xinjian and member of the Chinese Academy of Sciences Qi Kang. The school is hence widely acclaimed as a 'cradle for the elite'.
The school enjoys a central location in the city, boasting a beautiful campus of 50,000 square meters. The school is well equipped and staffed with 260 well-qualified teachers.
Our aim is to develop all of our students as passionate, confident, lifelong learners. We believe in the promotion of education to enable all-round development and value its importance as the cornerstone of a student's whole life.
About the A Level Centre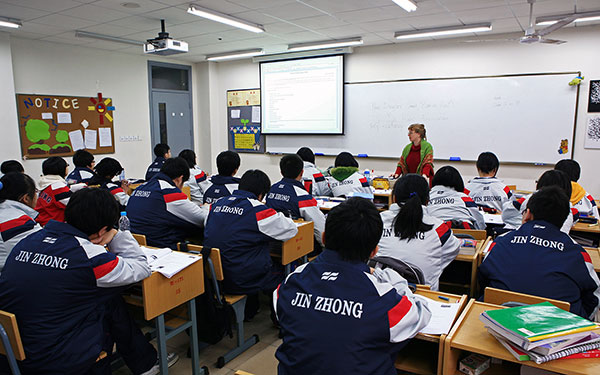 In order to provide teachers and students with a broad international perspective and more choices for international universities, Jinling High School set up the Cambridge A-level Centre in 2008.
Our exam results for most students are strong and nearly all students possess a good level of English at the time of entering the centre. Students in the JLHS centre can access all the facilities on campus and these resources include the library, study rooms, computer labs, chemistry and physics labs, art rooms, studios, lecture rooms and sports gym.
Extracurricular activities include: Drama, critical reading and writing and debate along with many other student led clubs
Lifestyle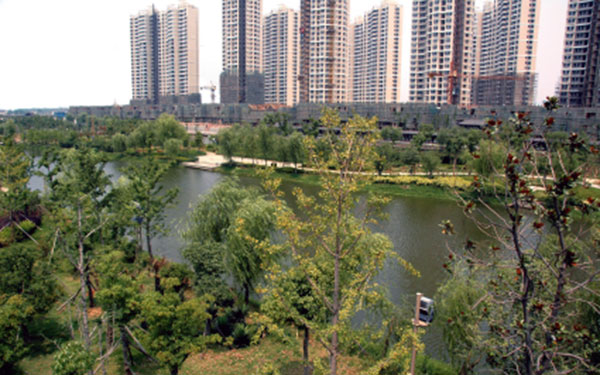 Expatriate teachers normally live in accommodation off campus and, as in all centres, are assisted by our Chinese support staff to find their home base.
Nanjing is the capital of Jiangsu Province. It is a modern city, but has a history that spans about 5,000 years. It was the capital city of China during the Ming dynasty, and for a brief time before the establishment of the People's Republic of China in 1949. It is also a multicultural city with a population from many other areas in China and the rest of the world. Expatriate teachers from different cultures and religious backgrounds can certainly find a lifestyle that suits them in Nanjing.
Attractions include some fascinating museums, beautiful gardens and historical sites, including some of the original Ming city walls and city gates, palaces and temples.
All our teachers are well supported by our CLO, CC and Dipont before and after they arrive in China.
For further information on Nanjing, please see:
http://www.travelchinaguide.com/cityguides/nanjing.htm
http://www.chinahighlights.com/nanjing/
http://www.chinavista.com/nanjing/home.html
http://www.muztagh.com/nanjing/index.html
Teacher Case Study
Philip Wangila
Teaching for me began way before my graduation from university during my stint as a volunteer teacher at a Youth Education Centre in the city of Nairobi (Kenya). I got the opportunity to teach Economics, Quantitative Mathematics and Accounting. After graduation, I taught the British National Curriculum and the IB curriculum in Economics and Business Management at various International Schools in Kenya (St. Mary's School, Nairobi and Aga Khan Academy, Nairobi). Working in China is my first experience away from my home country, and the experience so far has been worthwhile.
I am a teacher of Economics and Business Management. My responsibility includes the delivery of the subject content according to the syllabus requirements, assessment of the content using different assessment tools, and providing helpful feedback to my students. I'm very keen at ensuring that all learners in my lessons are catered for according to their individual learning needs, and that each one of them feels sufficiently part and parcel of the academic discourse. Beyond that, I have an extended role of motivating, mentoring and challenging students to exercise their academic prowess in a way that makes them independent learners, who take responsibility for their learning process.
When not in class, you will occasionally find me having a good time with learners on the courts playing basketball. This gives me time to bond further with my students in matters that are less academic. At the same we get to do something that is important to our physical health.
Working at Nanjing Jinling High School has given me the opportunity to expand the circle of a great network of friends (resource persons) in my life. I have met very wonderful students, from whom I have learnt a lot about the Chinese culture and language. Colleagues from different parts of the world, have also been generous in sharing their resources within campus and off campus, in order to make my life easier. I also appreciate the quality of resources provided by the school to make my teaching experience better, especially the ICT aided teaching. There is a very supportive academic quality management system run by the AQMs as well as the Centre Principal, that has helped to refine, fine-tune and enrich my teaching. The school's strategic location at the heart of the city of Nanjing has also enabled me to master the geography of the city. There are many more benefits than I could probably mention here.
I have a five day work schedule from Monday to Friday, which I enjoy a lot. During week days after school, I get to go out for a bike ride with colleagues, or take a walk to the XuanWu Park. I enjoy the adventure of getting to know places using my GPS system on the phone, and mountain hiking over the weekends. On those longer weekends, I get to visit other cities around China, like Shanghai, Wuxi, Suzhou and Guangzhou. The high-speed rail system was very fascinating and still is for me.
There are some challenges I have experienced too. Communication was a big problem. I had to sign up for a tutor to give me the basics of Chinese and am still working on that.
Overall, Nanjing is a city rich in culture, showing a contrast between the present and the past. I am enjoying my stay here.
Student Case Study
What if you had the opportunity to groom some of the brightest young minds of this generation? What if you could help those students to achieve their goals and ambitions on an international platform? At Dipont Education we are proud to support some of the most dedicated and passionate students in China. But what do they think about the schools and our teachers? We asked one of our students from one of our partner schools, Jing Ling High School…..
Lu
"My name is Lu. I want to go to England for further study. I want to study Physics at university. JLHS provides me with an unparalleled opportunity to achieve my dream. It teaches me how to be an authentic person, an incredible person, an independent person.
JLHS makes me know myself better. It helped build a confidence, with which I can have the gut to go beyond my limit. Here I can try many things that I have never in the past. For example: IYPT, from which I gained much knowledge about Physics. There are also various extracurricular activities here. All of the students can enjoy all-round development.
JLHS also imparts some valuable virtues into me. Mutual respect, mutual understanding and mutual trust are three of the things I have learned in JLHS. These, I believe, will be necessary to any partnership for any work in the future. Cross-cultural communication is another important skill. I can communicate with foreign teachers and gain direct information about Western culture. I believe I can avoid culture shock when I go abroad for further study.
There are many sweet memories in JLHS. I have been to Netherlands as an exchange student on behalf my school. I felt extremely honored when I was informed that only six students had this opportunity. I appreciate all of my teachers very much. Without them, I could not become myself today."
If you are interested in becoming a part of a team dedicated to mentoring exceptional students, we have thousands of pupils across our network and would love to hear from you. For more details please contact martina.meneghetti@dipont-edu.org.