About the Host School
Suzhou Experimental High School (abbreviated as 'SEHS') was set up in 1994 and has taken the official name of 'Nanjing University Affiliated High School in Suzhou' since 1996. SEHS is a key public high school at provincial level, a demonstrative high school at national level and one of the first of the 'four-star' high schools in Jiangsu Province.
SEHS consists of two sections – the Main Campus (major composition) and the smaller AP Center. The Main Campus has a total enrollment of 1500 students who study traditional Chinese high school courses and the majority of them will enter universities in China after graduation.
About the AP Centre
The AP Center started in September 2012 and has a total enrollment of 90 students. All students in the AP Center study American AP courses, modified Chinese high school courses and other tailored optional courses and will seek overseas education after graduation.
Both the main campus and the AP center serve Grades 10 through 12 and start the school year on September 1st and finish on June 30th. There are 20 weeks in each semester and 2 semesters per year. About half of the students live in the school dormitories.
Lifestyle
Only 40 kilometers to the west of Shanghai, Suzhou is a beautiful water city. To the west of Suzhou is the large Taihu lake, Jinji and Dushu lakes are found in the city center, and Yangchen lake to the northeast. Canals run through the entire city creating a feeling of being surrounded by water. The many lakes, gardens, and canals are the source of the local name given to Suzhou, "Paradise on Earth."
Suzhou is an accessible city that offers good transportation options and lots of cuisine choices. The city is friendly for both families (offering international schools for children) and single adults (with many choices for nightlife). One can find plenty of shopping opportunities and most items that a westerner might want to feel at home.
A typical weekday includes a visit to the DuShu Hu sports complex for a swim in the "larger-than-olympic-size pool" or indoor rock climbing at one of the few rock climbing gyms in China. Dinner can be found on the kilometer-long Japanese street that features award winning Japanese and Korean cuisine. After, take a stroll in one of the many public parks or canals that surround the city and see the locals sing, visit, and dance to the backdrop of trees. Finish the evening with real apple pie at the all-in-one café/library/bookshop known as the Bookworm.
On the weekend, it's well worth visiting one of the many historic or cultural sites in Suzhou. This might be a trip to one of the many gardens, including two of China's most famous, the Humble Administrator's Garden and the Garden for Lingering. These, in combination with the historic district of Shangtang to Tiger Hill, have earned Suzhou a UNESCO rating for their cultural importance.
If you feel like traveling, both of the Shanghai international airports, Hongqiao and Pudong, are readily accessible from Suzhou. Hongqiao is a short 30 minute trip via train; Pudong International airport is just over two hours away via bus. Of course, you could take the high-speed train from one of Suzhou's four train stations to almost anywhere in China.
The center is located in the "New District." This area feels surprisingly quiet and spacious, especially considering that Suzhou is a city of over 12 million. In summary, Suzhou is a safe and diverse city that provides a very pleasant lifestyle.
Teacher Case Study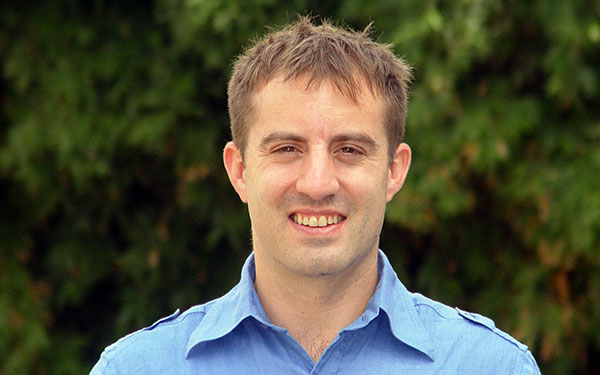 Mark Brown, Teacher of English Literature
I spent two years teaching English in Korea before returning to UBC to complete studies in Education. My first teaching experience at the Secondary level for literature was in Vancouver, B.C. After this I accepted a position with an International School in Beijing and spent the summer working as an Academic Advisor for an offshore B.C. school, welcoming Canadian students to China, while helping Chinese students map out possible futures with Canadian Universities and Colleges.
My role essentially asks me to expose students to English literature for the first time. With the AP Literature exam as a distant milestone, more immediate goals include introducing students to analytical reasoning necessary to literary critique. Modeling literature in the same constitution as an AP course, our center's ambition rests primarily with passing on both a passion for, and an appreciation of the subject. Including poetry, plays, music, film, essays and a range of other written work, we invite students to view literature as a lens through which to view life and construct coherent, philosophical connections across all subjects.
The main attraction for my current AP center is that I am teaching literature to curious students. Even though these students are very new to the idea, we explore many insightful and applicable works. Another benefit is working with a new center that allows for foundational development for the course, and school as a whole. By introducing club activities, I am also free to help the students interested in western music to form a school band and rehearse songs for performance in front of the Chinese section of the school as well as their center peers.
The lifestyle in Suzhou at once mirrors and diverges from life in Canada. Living by a lake, I feel very much at home relaxing on the pathways after work and on weekends. I have exceptional access to important qualities of healthy living such as jogging paths, fitness facilities, western grocery stores, and scenic parks. Most important of all, being closely situated to Shanghai allows me the opportunity to play in a weekend hockey league with fellow expats and curious Chinese alike!
Student Case Study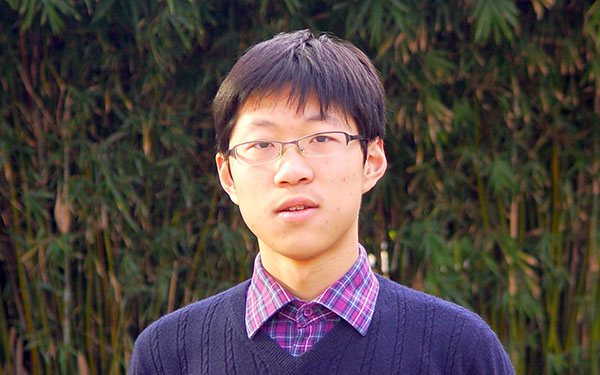 Frederick Min
This is my first semester studying in the AP center. Life here is much more colorful than my peers who are going to take the Chinese college entrance examination.
I'm outgoing and dare to express my thoughts. I love languages and communication. And I think I'm good at that. Also, I think I can fit with the life in America because I'm very interested in western history and culture.
Through the first three months, I find it challenging to study in the AP center. Compared with English speakers, my vocabulary is poor and my speaking isn't fluent enough. But I work hard to improve.
My dream is to be a lawyer in the future. So, I want to learn law in the university. It is known that Yale University has the best law school in America. It will be a tough journey, but I will try my best.