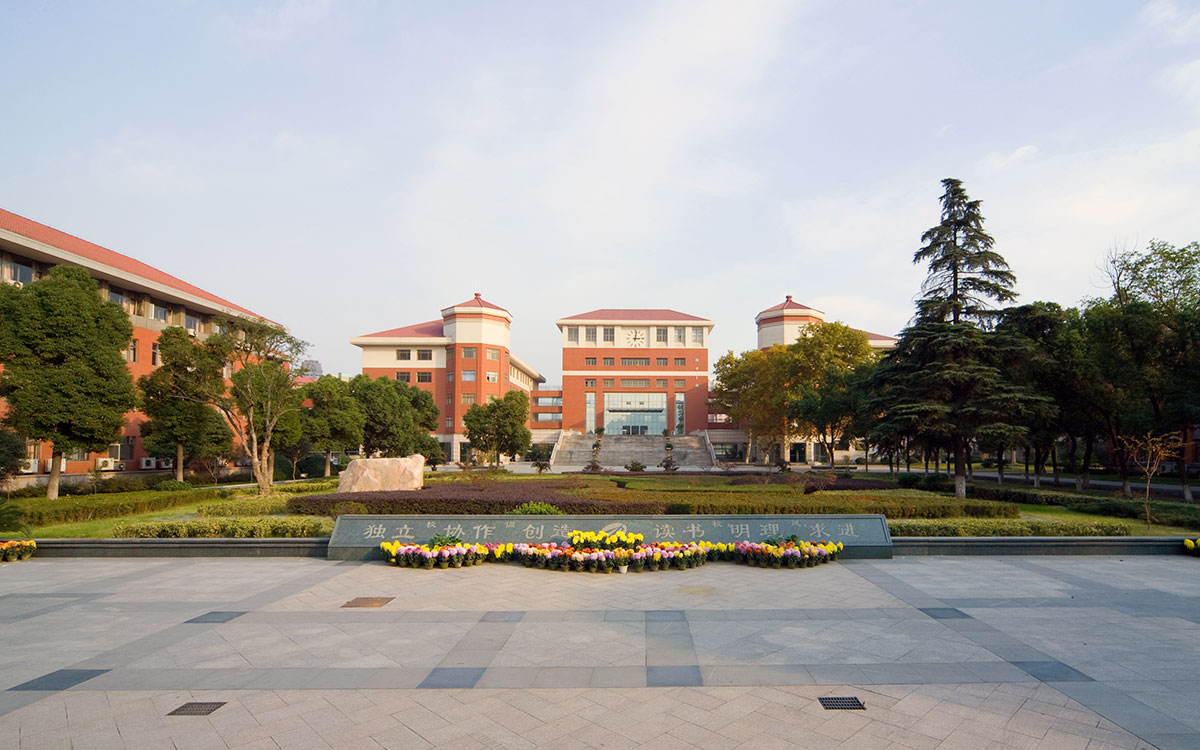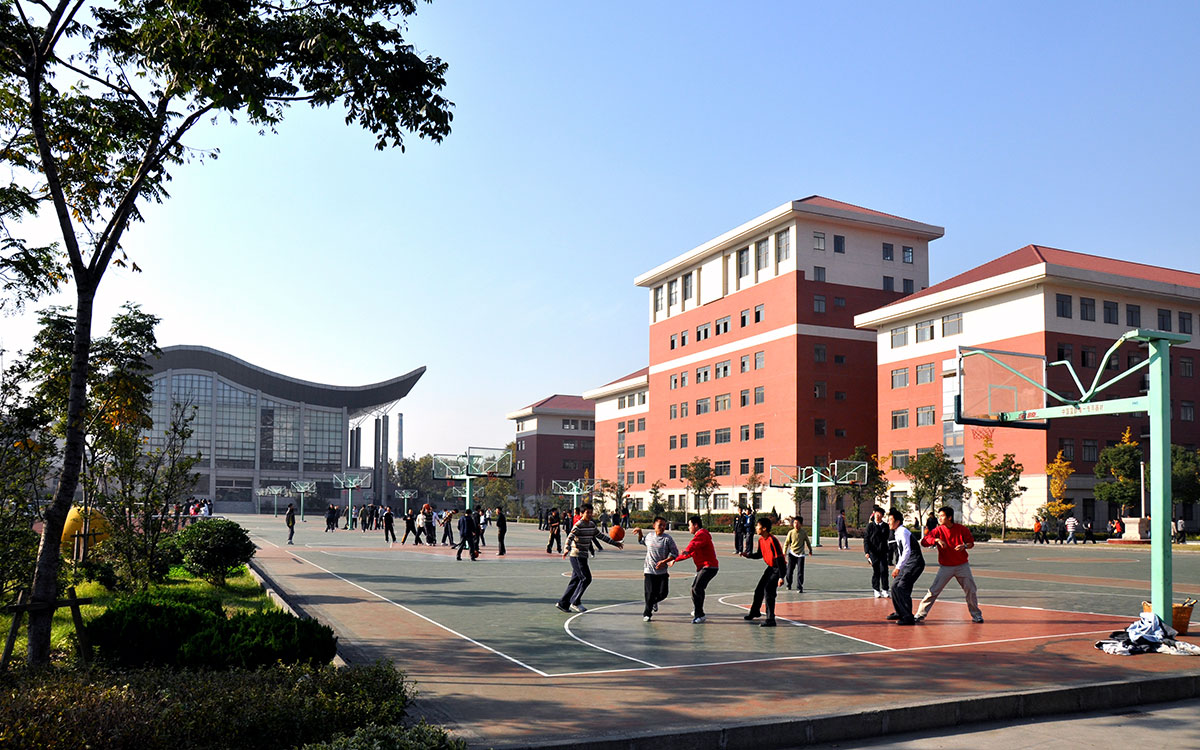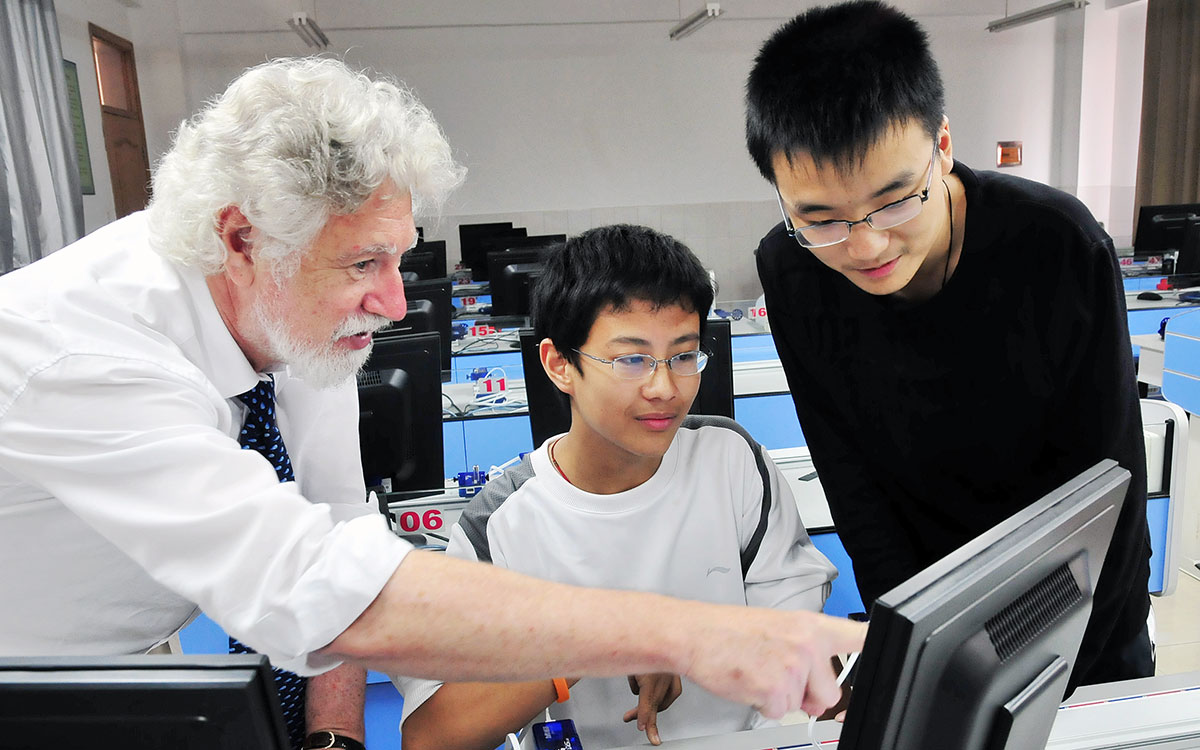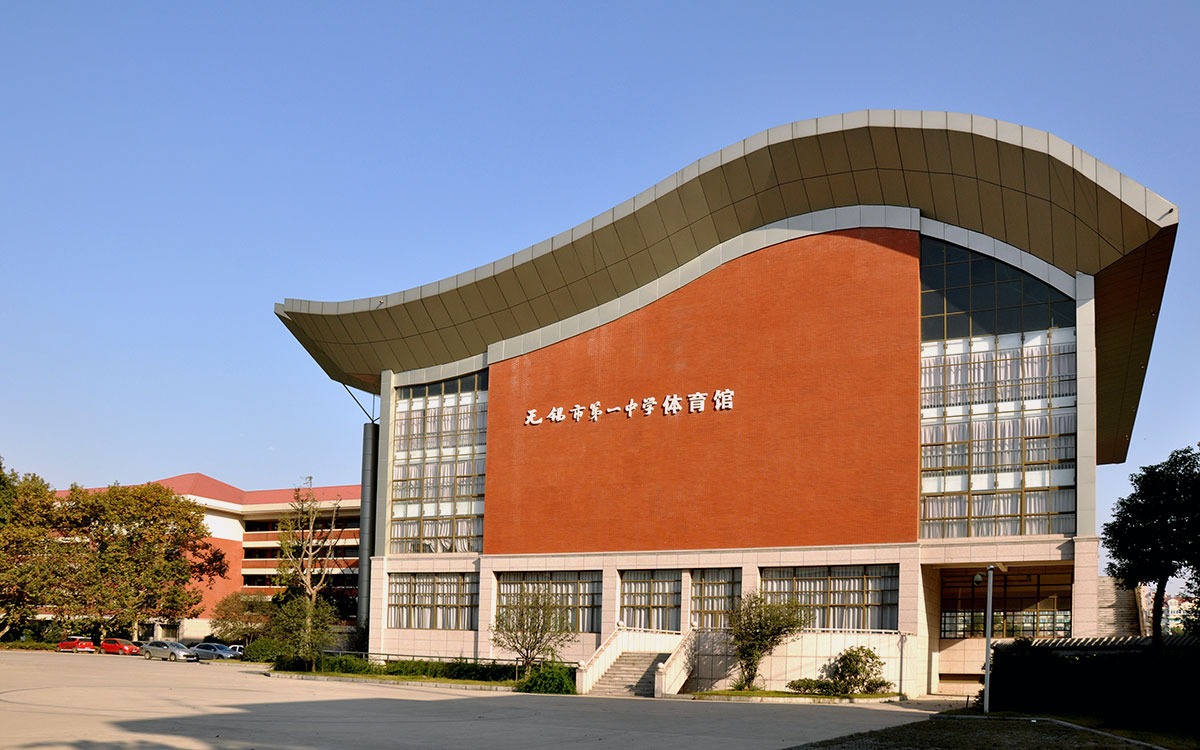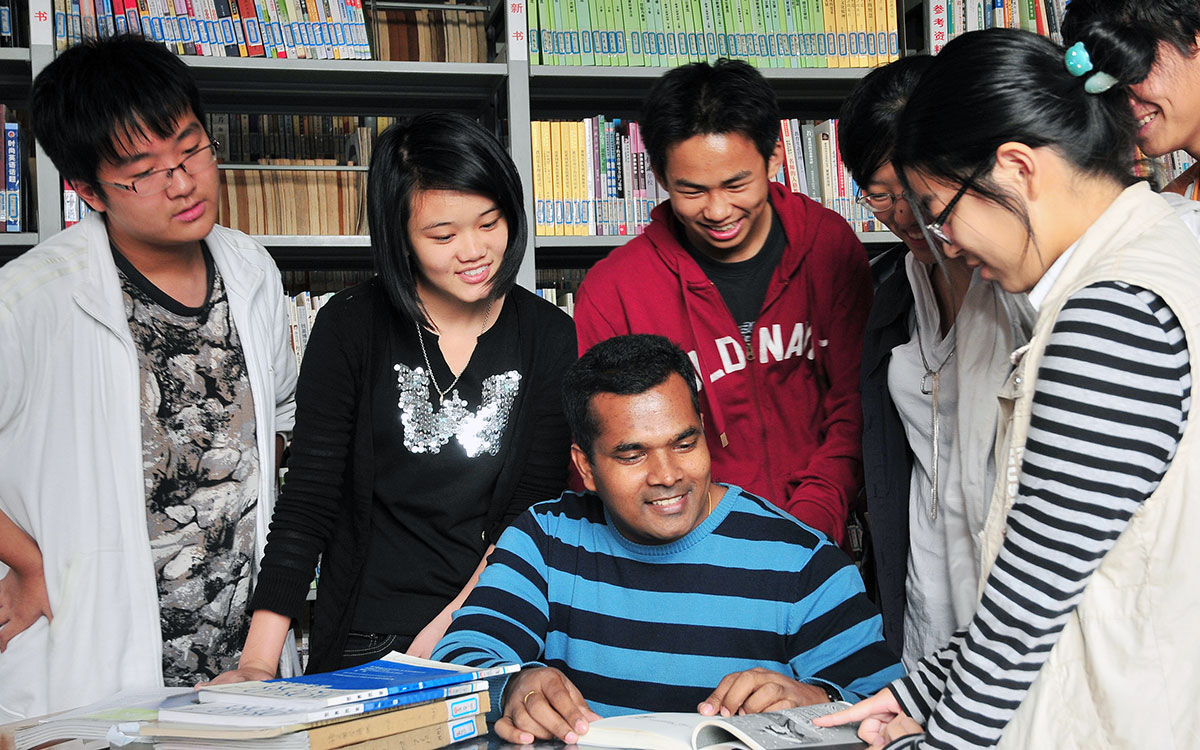 About the Host School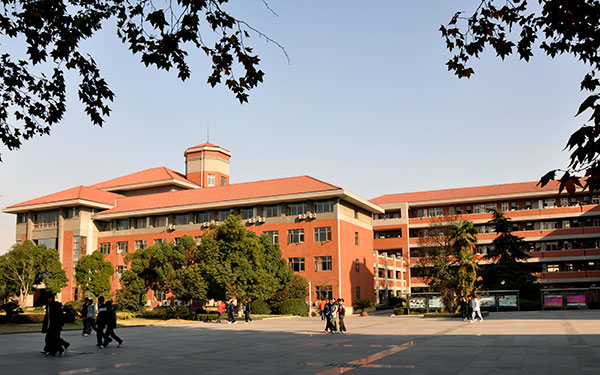 Wuxi No. 1 High School was established in 1912 and has 2000 students on role, aged 15 to 19. It is the most highly regarded school in Wuxi and recognised as a key school on both a provincial and a national level.
The school undertook a major campus-wide renovation project in 2012 to mark its 100 year anniversary with significant investment in sports, arts and laboratory facilities.
About the A Level & IB Centre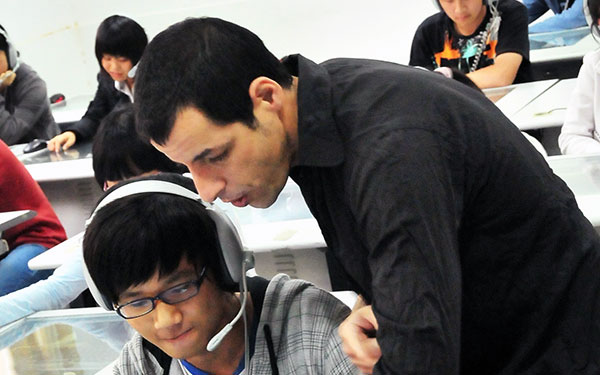 The A Level centre was established in 2008 and now offers both the IB Diploma Programme in addition to CIE A-Levels. The campus is large, yet peaceful with quiet green areas and a running track and football pitch. We have a total of 400 students studying IGCSE's, A levels and the IB Diploma. Lessons are usually double periods and each period is forty minutes. Classes average 25 students but IB groups tend to be smaller.
There are a number of activities at the center and the host school for students to participate in. We had the 1st Habitat for Humanity in a Chinese school and have formed a lasting partnership over the last 4 years. Other activities include Fair Trade, Marine Dream, Model United Nations, choir, two student bands, a cooking club, an economics club, a micro-film club, a rubber-stamp carving group, an animal shelter group, a caring for children group, Chinese literature, creative writing, hospital voluntary work, photography, public speaking, science, gardening and a variety of sporting activities from football to table tennis.
The host school is well known in the city and carries a certain prestige. We have a newly renovated building for the international department and we're next to the famous grand canal.
Lifestyle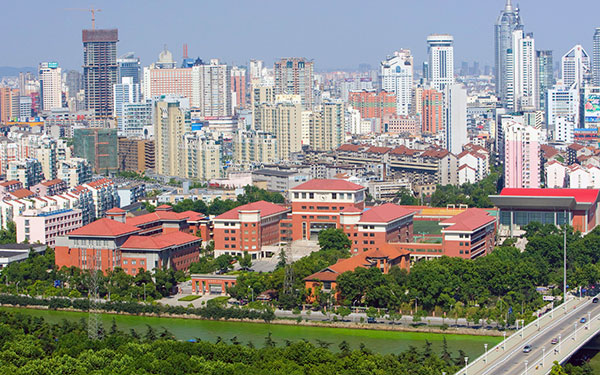 Wuxi is 45 min from Shanghai and 45 min from Nanjing, with an airport linking the city with various parts of China and some international destinations in Asia.
Most teachers live very close to the school, within a 10 minute walk, either in 'Jin Ma' or 'Zhong Da'-two large complexes with flats. Wuxi is well connected with fast trains and an airport. Wuxi is suitable for both young and old, married couples or single teachers.
The city has swelled considerably over the last few years and is more attractive for expats with a growing variety of restaurants, bars and scenic areas such as Lake Taihu. Wuxi still offers a genuine Chinese experience in that there is not a huge expat community here but it is very close to Suzhou and only a 45 minute train journey from Shanghai. Wuxi is a large canal city, has a Tiger Hill-esque classical Chinese monument on top of a mountain and has one of the largest buddhas in China (and the world) nearby.
The school is located in city centre so it is very easy to get around on foot, and a great many restaurants and shops within walking distance. There are some good western amenities, including Starbucks and the inevitable McDonalds.
Wuxi has a long history and has the 5th largest freshwater lake in China.
More information can be found at:
http://www.wuxilife.com
http://en.wuxi.gov.cn
http://www.muztagh.com/wuxi/index.html
Wuxi has 4 seasons so it gets quite cool in the winter at 0-10 degrees and very warm in the summer at 30-40 degrees – so a variety of clothing is certainly useful.
Wuxi is a good posting in terms of experiencing 'real china' with 'modern china'. Our Host School is extremely supportive, and there are little to no distractions in terms of your teaching.
Teacher Case Study
Patrick Njeru
Before joining Wuxi No. 1 High School I had over seven years of mathematics teaching experience. I Taught Mathematics at different levels, that is both IB HL and SL and A level Mathematics. Having graduated with a Masters degree in Applied Mathematics, I taught at Harvard International Education Group in Shanghai and Shanghai Expert Tutors for one year.
My key role is being a Mathematical Educator. This encompasses motivating students to like Mathematics, delivering the Mathematical knowledge to the students and facilitating their understanding of the content. I deliver this by teaching students to understand how to pursue, value, and love knowledge (or wisdom) and enjoy learning. Students would like to construct their own knowledge through understanding via gathering data, exploring the truth, analyzing the information, and making decision for their own learning. I do projects which encompass the application of technology in the development of mathematical standards, and integration of learning theories and instructional skills. I strongly believe that proper integration of technology in Mathematics is not only essential but necessary.
By working at Wuxi No. 1 High School, it helps me in gaining international teaching experience, sharing teaching resources with other teachers within the centre and also from other Dipont centres. In the School, workshops for teachers are organised, which help in gaining an in-depth IB experience. In addition to this, there is a well developed structure for IB training which furthers professional development.
Basically, most of the time I am in school either working or preparing for the next class. Sometimes during my free time, especially over the weekend, I can go shopping or travel and meet different people. I also enjoy reading motivational materials and researching innovative ways of teaching around the world.
Being around the Wuxi community has given me a great opportunity of teaching myself basic Chinese language, despite its complexity. This has really helped me move around the place and in doing my shopping.
Student Case Study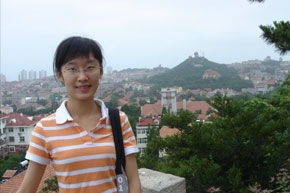 The life is different from my previous experience with frequent communication with teachers, additional foreign language classes and free time for self study. I benefit a great deal from the time provided to develop my own interests. There are more opportunities to touch the world outside of China and this satisfies my curious nature. Most importantly, it allows greater access to top universities across the world.
At first, it was difficult for me to adapt to all the lessons being in English but the situation quickly changed by daily English communication. Now, we are proceeding to applying to universities and this is quite complex and time consuming. I am trying to balance between the applications and normal classes.
My grades at AS level were Mathematics: A , Physics: A, Chemistry: A and Business Studies:B. I will go to a USA or a UK university for higher education. I am going to continue to invest in my interest in Chemistry. Meanwhile, I am making my development more versatile by participating in various activities and clubs.