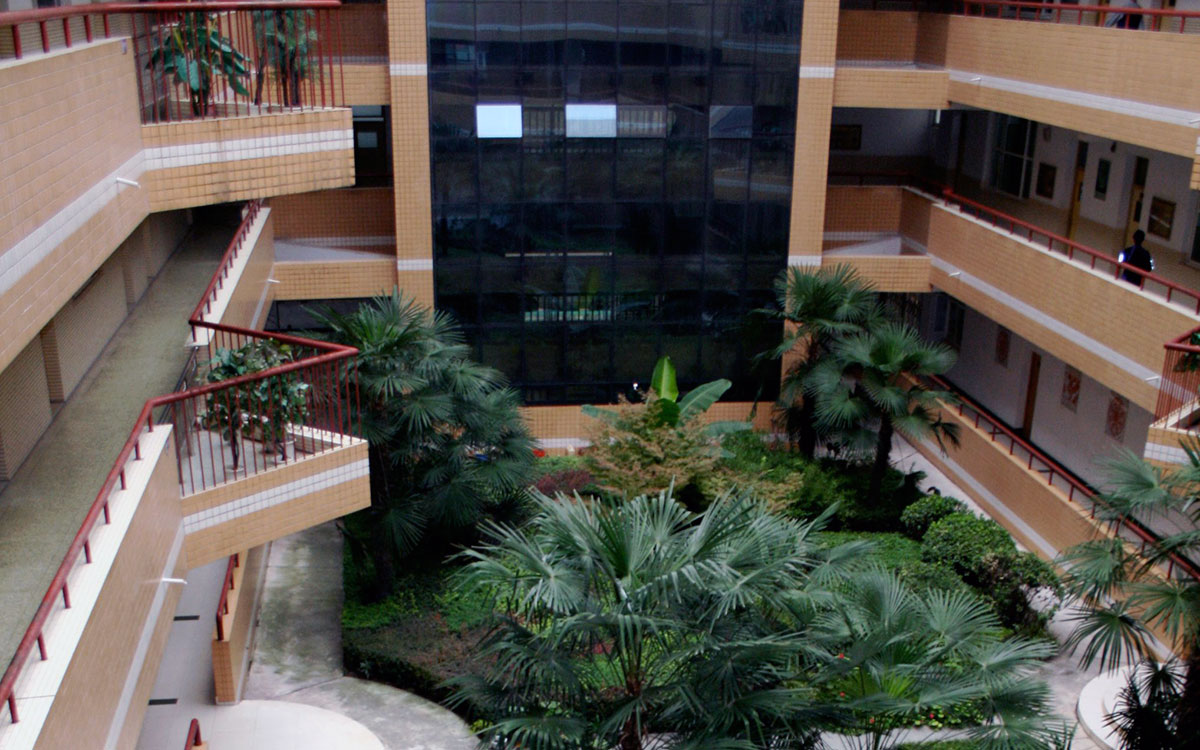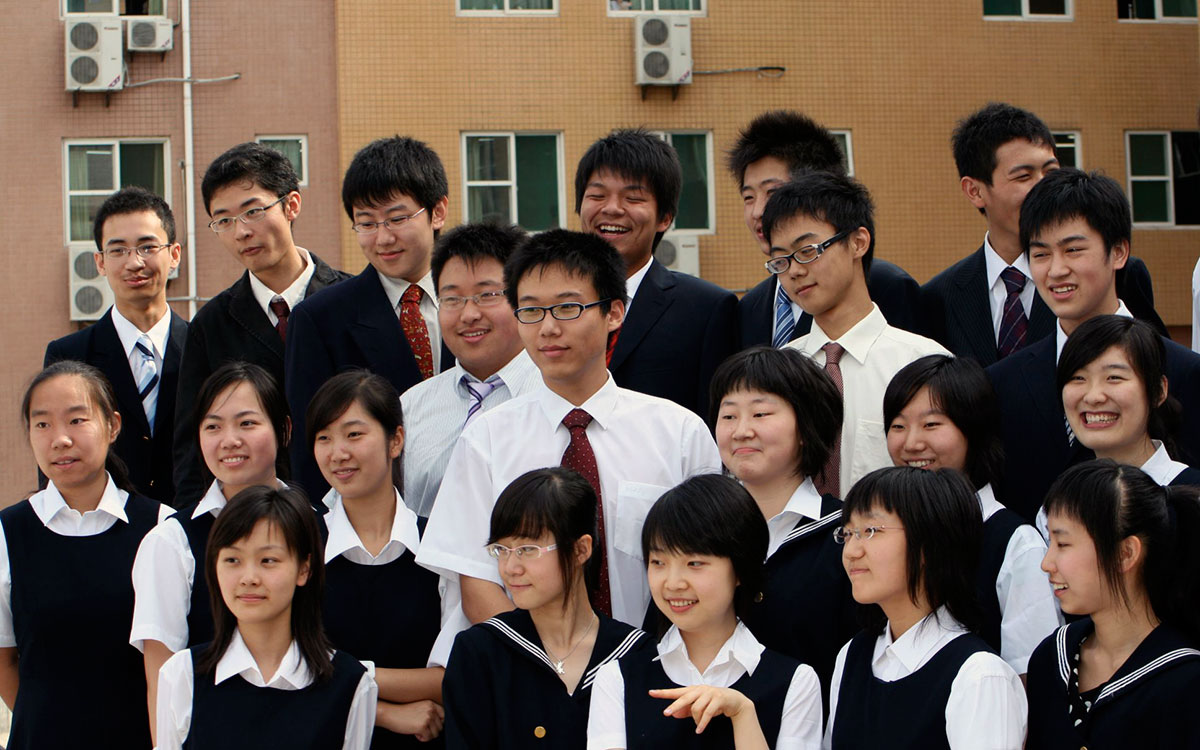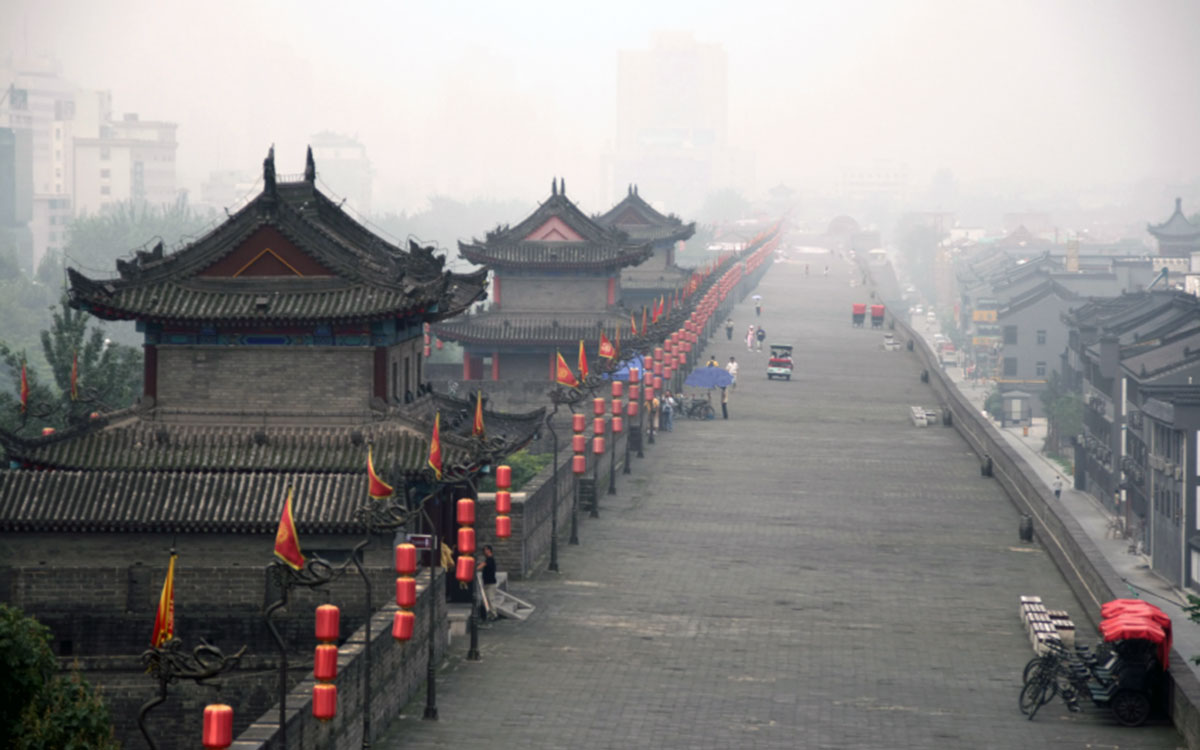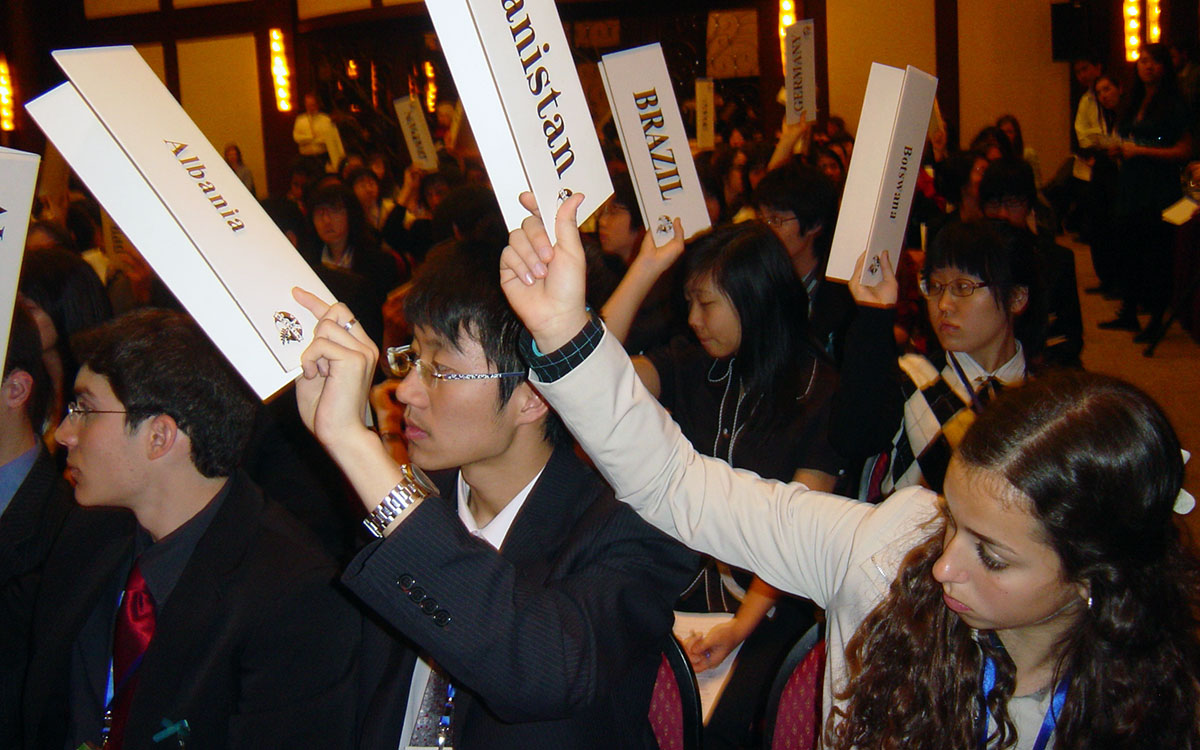 About the Host School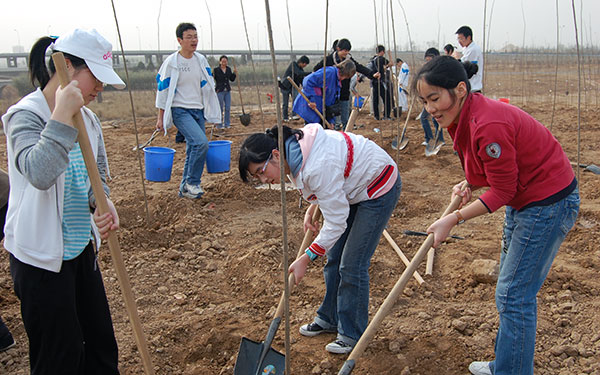 Xi'an No. 1 High School was founded in 1995. The campus spans a large area of 160,000 square metres and has over 6,000 students and 437 teaching staff.
The School has established relationships with educational institutions in more than ten countries (including America, Britain, Australia and Singapore) and we have had a vast number of students admitted to top universities worldwide.
About the A Level & AP Centre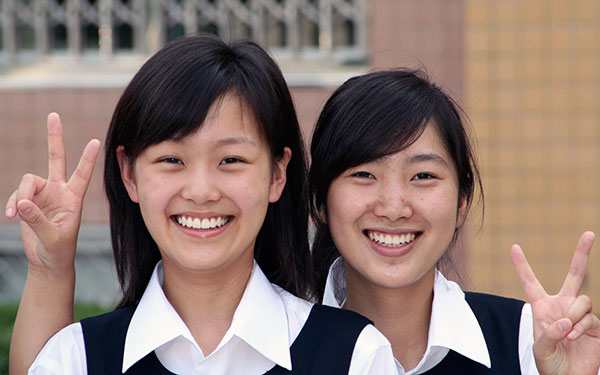 There are 400 secondary students enrolled at the centre and student age range is 14 to 19 years old. The Dipont Centre was established at the beginning of the 2006-07 school year.
The Dipont Centre is located on a separate campus site as an extension of the main campus of the Xi'an No. 1 High School. In addition to conventional classrooms, the campus also includes: physics/chemistry laboratories, reading/study rooms, teacher offices, a music room, a gym/weight room, an art room, a computer room and administrative offices. Each classroom is resourced with a computer and overhead projector for instructional purposes. In addition, our students have access to the on-site cafeteria and physical education facilities (basketball courts, running track, and soccer field).
Virtually all our graduates attend colleges and universities abroad. Historically, all our students have also distinguished themselves in standardized exams (particularly in the areas of maths and science). It is significant to note that in addition to the normal schedule required for the Dipont Centre programme, the students also attend mandated Chinese classes to prepare for the National Chinese exams. Subsequently, their typical school day is from 8:00am to 5:00pm. We have a broad range of extra-curricular activities such as Investment Club, Juggling, French Club, Drama, Music Writing Club, Calligraphy, drumming, and choir.
The students at the Centre are extremely courteous, receptive and highly respectful towards their teachers and the educational process in general. Working with them is the most rewarding aspect of this role. Traditionally, Chinese students have not had a history of or exposure to 'critical thinking' concepts within the classroom. Consequently, they need to be encouraged to express their opinions if they think they are contrary to conventional wisdom and/or authority.
Lifestyle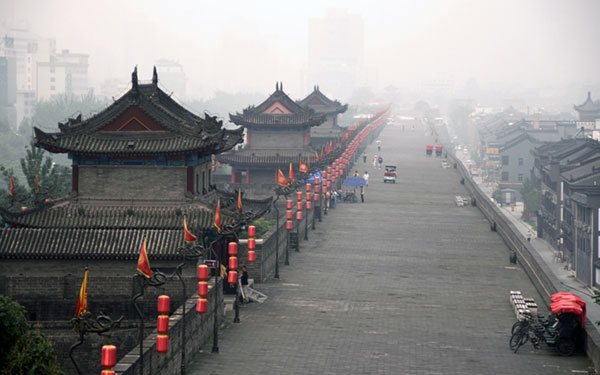 Most teachers live within a 10 minute walk to the school in the South of Xian – one hour from the city centre by bus.
As the ancient capital of various Chinese dynasties, Xi'an offers an abundance of internationally known historical sites (the Terracotta Army, the Giant Wild Goose Pagoda, the Drum/Bell Tower and Xi'an's version of the 'Great Wall'). As expected with a population of 8 million, the city offers a multitude of shopping centres and shopping malls in addition to an abundance of fine restaurants (international included). Teachers at the centre have many opportunities to explore the historical sites within the city proper and outlying areas within the province.
The technological sector in Xi'an is advanced and high-tech components that can be purchased in the West are available here (computers, cell-phones etc.).
For further information about the city, please see
http://www.travelchinaguide.com/cityguides/xian.htm
http://en1.xian-tourism.com/
http://www.virtourist.com/asia/china/xian/index.html
http://www.chinahighlights.com/xian/
http://muztagh.com/xian/
http://www.iexplore.com/city_guide/China/Xian/Information
Teacher Case Study
Michael Fehon
I am an Australian trained English and Social Studies teacher, having worked mainly within the Korean education system as literature, speaking and writing teacher.
Teaching is my fifth career (the military, the law, accounting and IT). So discipline, evidence, logic, and structure are deeply embedded into my teaching practice.
One of the shortcomings of the Chinese education system is that students only have a two dimensional perspective of literature and textual analysis. I see my role as predominately educating students in higher level language analysis and communication, using the AP and Cambridge curriculum. Students should be able to communicate their opinions as efficiently as possible, and hopefully, my course will assist them to achieve this.
Concurrent to this aspect of my role is to expose students to the standard required to succeed when writing at the university level. The five paragraph TOEFL essay is merely a stepping stone to a higher level, more structured style of writing within the context of different subjects. I see my role as educating students to understand the structure, form and the different techniques one can use to write and communicate proficiently.
Some of the benefits of working here are:
The 10-minute walk from my living room to the teachers' office.
Teaching clever Chinese students with a strong desire to succeed.
The opportunity to work with professional and energetic colleagues from all over the world.
I enjoy exercising, reading and spending time with friends, allowing me to lead a very comfortable and relaxed lifestyle with stress levels kept to a minimum.
Xi'an has a fantastic mix of local delights and western comforts. If I desire an Indian meal, this is a half an hour taxi ride, while the local fair is a lot more convenient.
This is an exciting time to be a teacher. I am working on three projects, which should make life more engaging for students and easier for me.
Automating the essay writing process
Structured Writing Interactive PPT specific for different subjects
Simple interactive games relevant to the text we are studying
Student Case Study
Zou Qinfei
I started at the AP center in September 2015. For most of the time, I enjoy being here. With the help of experienced and patient teachers, both foreign and Chinese, the AP coursework wasn't hard for me. Not only did I learn theories and principles, but also practical skills from experiments.
Without a doubt, I learn more knowledge in different fields, from Calculus to Economics, acquiring basic skills for college study and understanding the world around me better. Through trying and learning various subjects, I also found what my real interests are, what major I'd like to choose and who I want to be.
It has been hard for me to manage my time properly and balance five courses. While US History took up most of my time, I found it challenging to maintain a good score on other subjects. However, I overcame this obstacle by making a detailed schedule for study and distributing my time wisely.
I want to attend a small Liberal Arts College and study PPE (Policy, Philosophy, and Economics) and Psychology as double majors. After graduation, I will try to get into a top law school like Harvard or the University of Pennsylvania. My dream future career is to be a lawyer.
I really appreciate the debate competition (NSDA) that Dipont Education sponsors. Debate became my most enjoyable and fruitful activity through two years of study and improved my English profoundly!