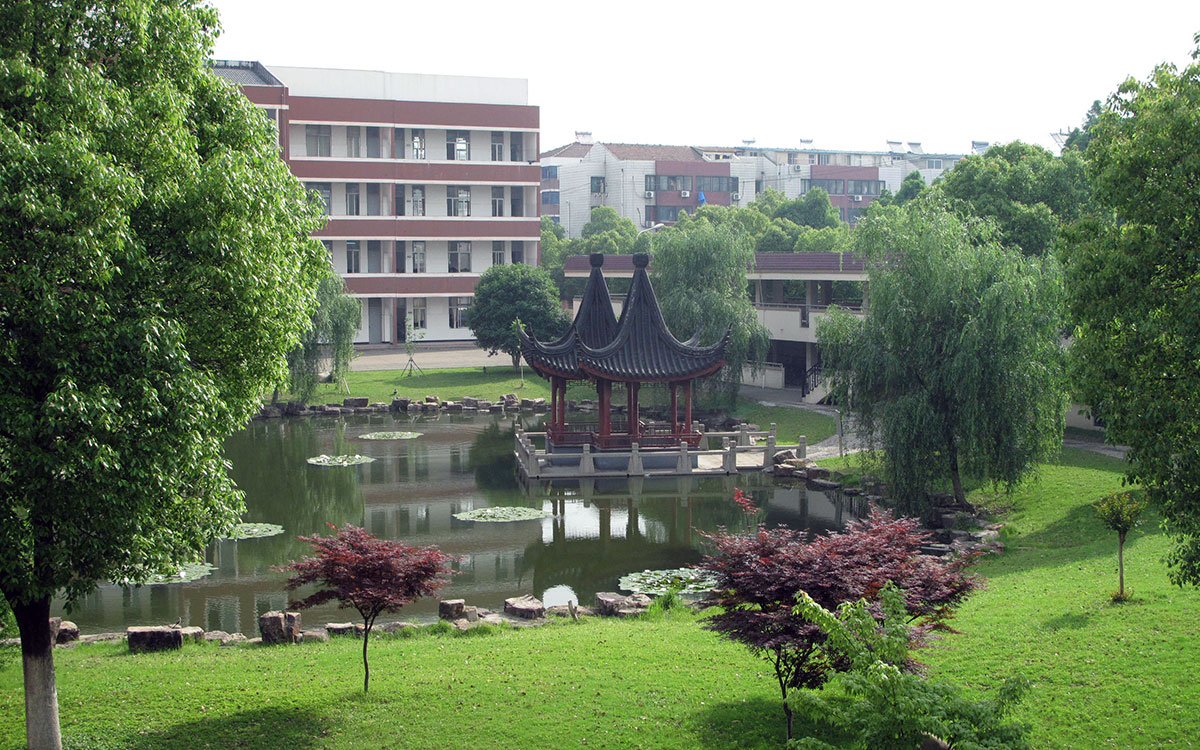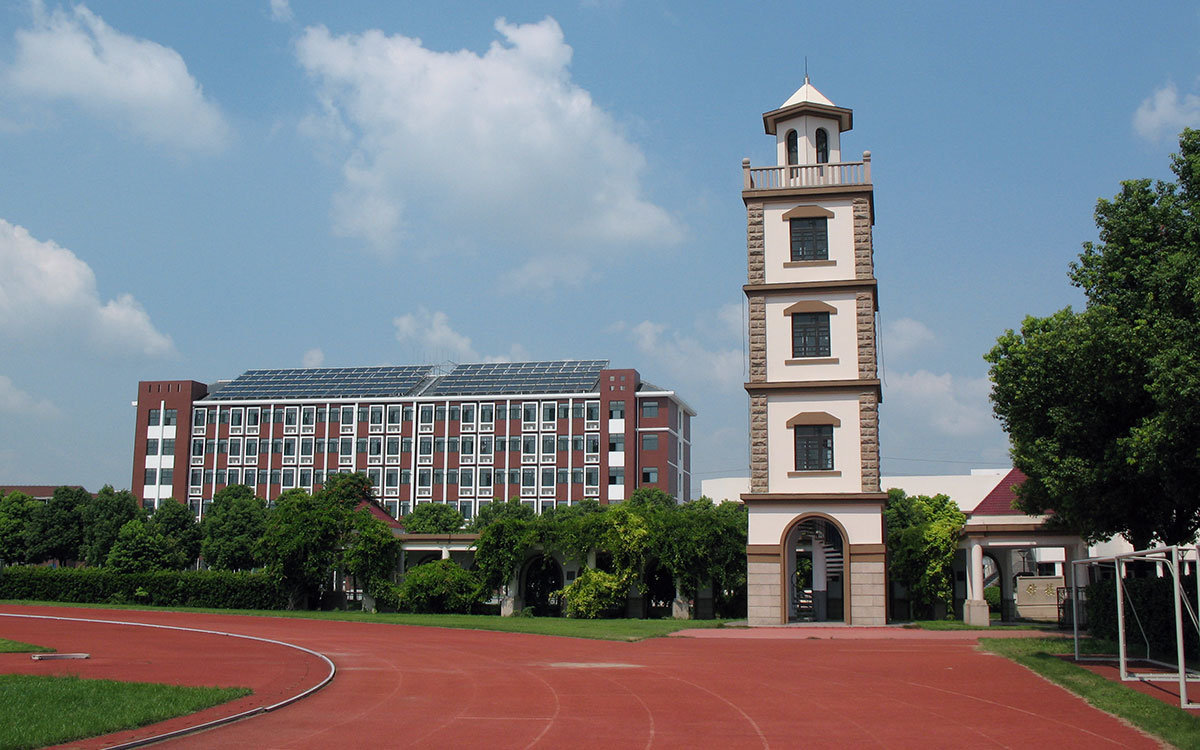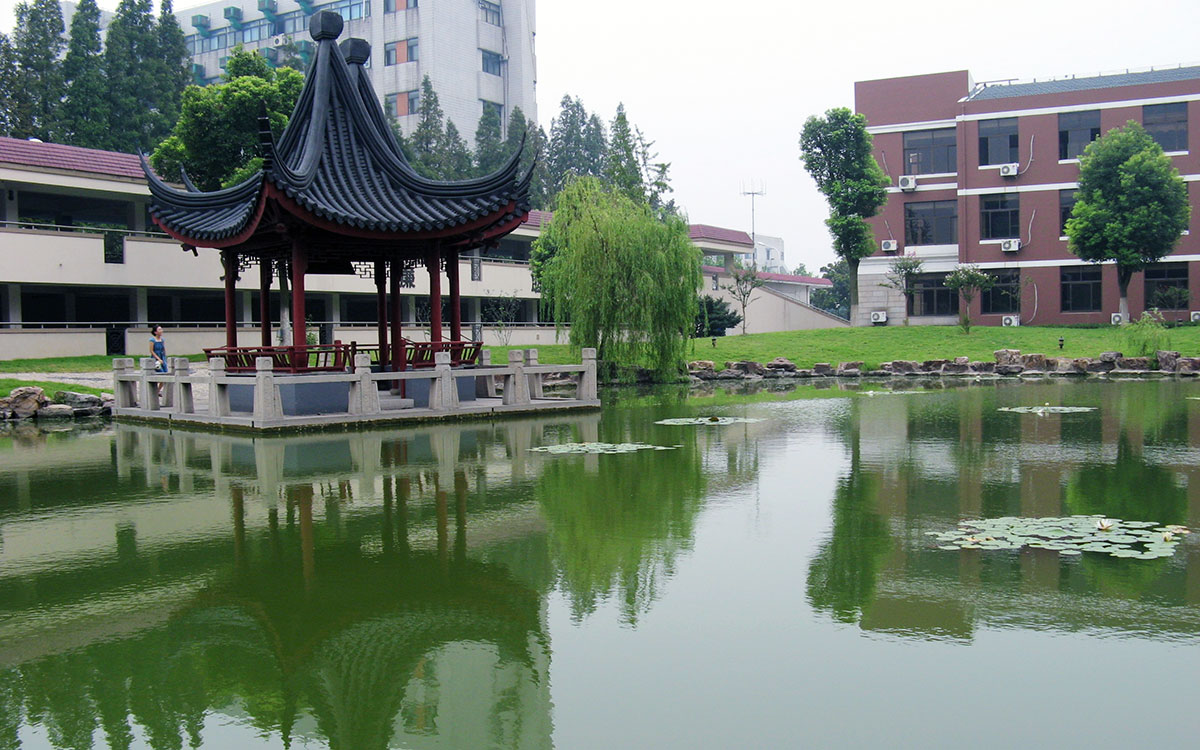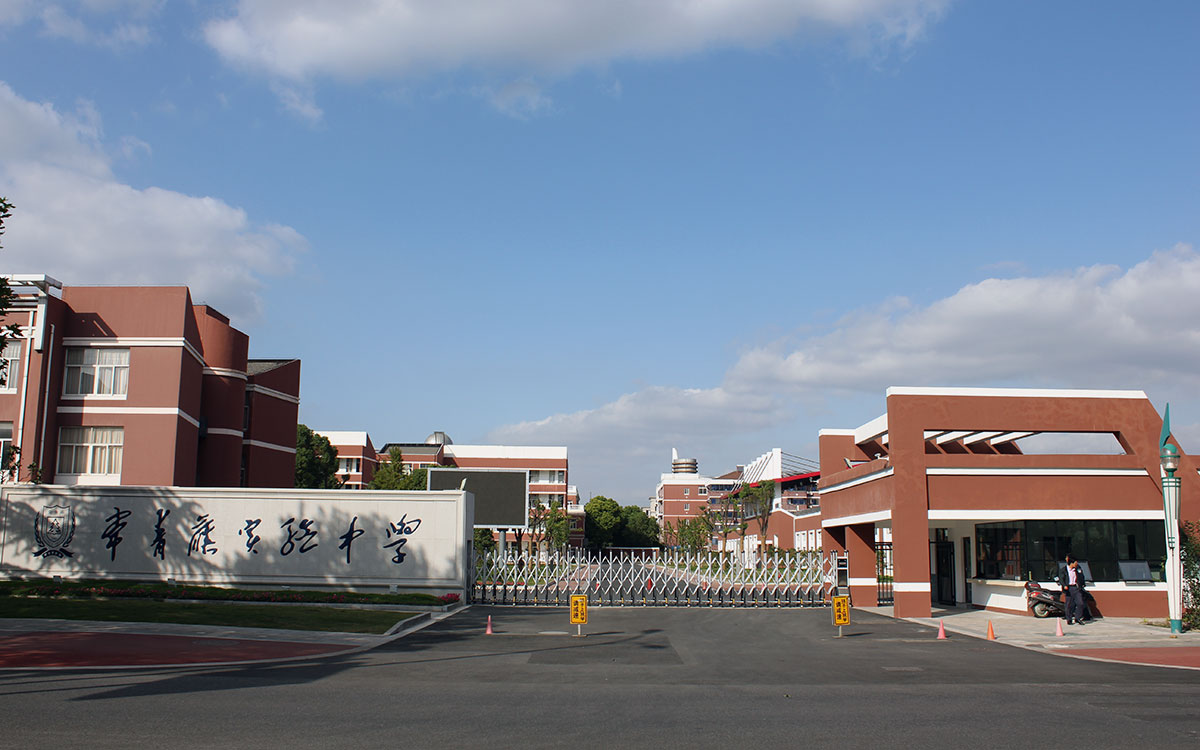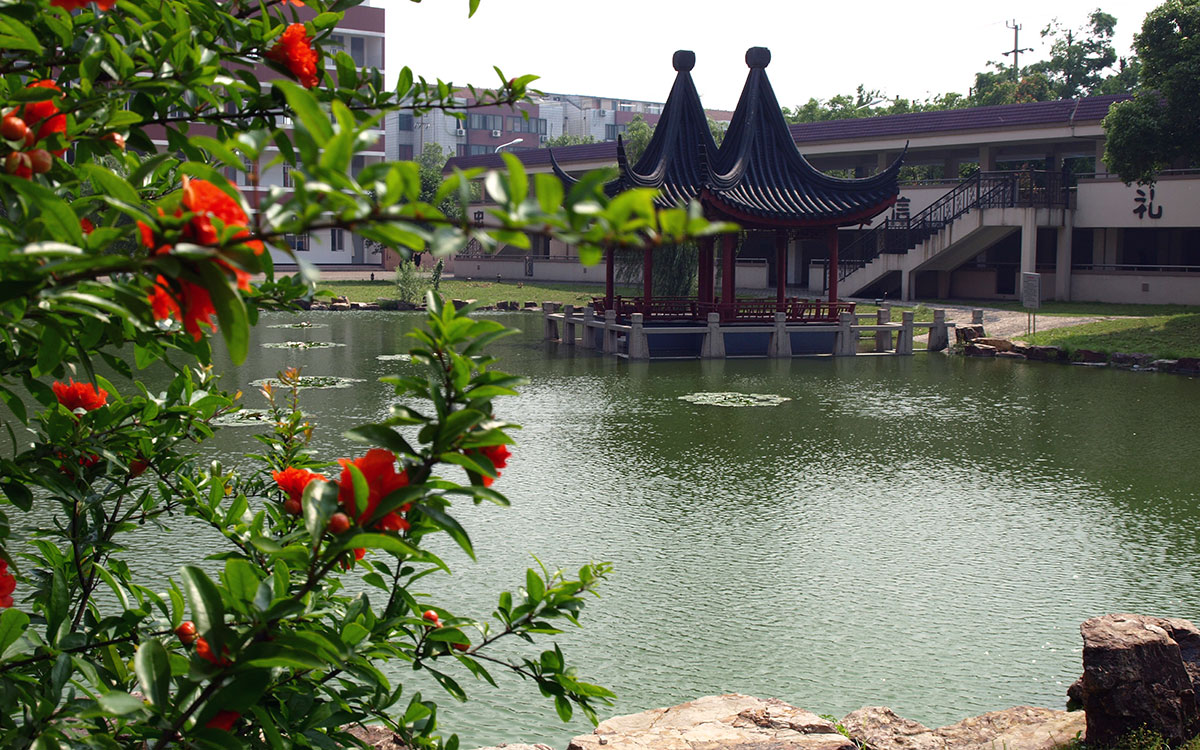 About the Host School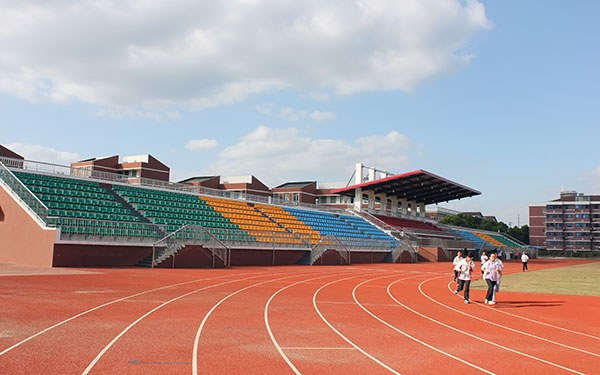 The school was established in 2000 and has about 2100 students on roll from 12 to 18 years of age. The school is known for its student centred approach and a focus on preparing students for lifelong development.
The campus covers an areas of nearly 80,000 sqm and has over 160 teaching staff (a number of these are highly regarded educationalists within the province). The school has won a number of awards, including: 'Double Civilised Unit of Zhangiagang' (for 5 consecutive years), 'Demonstration School of Suzhou', 'Experimental School of Modern Education Skill of Suzhou', 'Safe and Civilised School of Suzhou' and 'Model Private School in Jiangsu'.
About the A Level Centre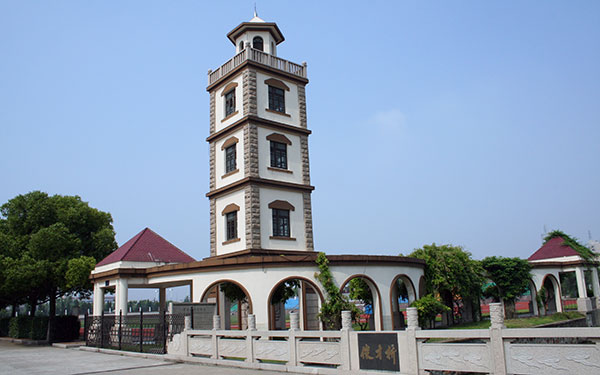 The CIE Centre was established in 2005 and we have 11 expatriate teaching staff and10 Chinese teachers. We place a high value on the student/parent/teacher relationship which is critical to the success of our students. Students are hardworking, well disciplined, participate in a range of academic and non-academic activities and are extremely focused on excellent exam results and entry to world class universities.
We have access to excellent resources provided by the Host School, including science laboratories, IT suites, studios, lecture theatres, study rooms and teachers' rooms. A variety of clubs are run within the centre including: sports activities, a volunteer group, a robot competition and aerobics competition.
Frequent lesson observations mean that staff are 'on top of things' at all times. Assessment and tests are frequently given to students and monitored by Subject Leaders or the Centre Principal.
What is really fascinating is being able to experience and understand the rich Chinese culture through our close working relationship with local staff and students.
Lifestyle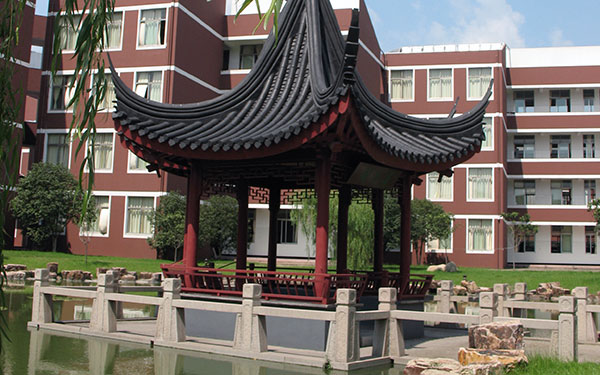 Zhangjiagang is known for being cleaner than most cities in China, and it certainly lives up to its reputation as a very pleasant and orderly city. Most of Zhangjiagang is accessible on foot. The streets are well‐maintained and all major roads are marked with signs in Pinyin.
Accommodation is available on campus or off campus and cost of living is very reasonable. Staff tend to live a quiet life during weekday evenings. There are good places in town to eat and a wide range of shops and local markets. Larger towns and cities are easily reached from Zhangjiagang, such as Suzhou, Wuxi and Nanjing.
A few sites of interest locally include: Jiyanghu Ecological Park and Xiang shan.
For further information about the city, please see:
http://www.zjg.gov.cn/english/english/default.aspx
http://en.wikipedia.org/wiki/Zhangjiagang
Teacher Case Study
Matthew Lewent
I was born in London, England and following my graduation from university with a degree in Economics and travelling around the world for a few years I decided to come to live in China. Before I joined this centre I had been working in China for 3 years in the Shanghai area. I moved over to China originally in 2012 to begin teaching English in Zhangjiagang, left for a few years to work in other schools in China and then came back!
As an English, Economics and Global Perspectives teacher it is not only my job to prepare students for external exams but also to develop their skills in both English and academically. Global Perspectives is taught as a course with a focus on skills to prepare students for university and includes aspects such as Critical Thinking and Research skills. With English I am not only teaching students to attain high grades in their IGCSE exams but in the 2nd and 3rd years we assist other subjects by helping students to reach their full English potential and get the most benefit they can from all of the different courses that we offer here. In each year we also teach the students how to complete a research project and teach them other vital skills for their further study in university in the west.
The students here are really well behaved and very driven to achieve well in class and particularly in the external exams. Students originally come to the school with not much experience of being taught in English or of the western teaching style but very quickly adapt and go on to achieve grades in GCSE and A-Level exams which students in England would be proud of! They work really hard and become more and more inquisitive as time goes on leading to great class discussions about a whole range of subjects. Another major benefit would be the school food! There are 2 separate revamped canteens each with 2 floors and many different kinds of delicious food on offer, a particular favorite of mine is the hand-pulled beef noodles.
I'm a really active person and you will rarely find me at home. As a rather 'average' cook I'm out eating at local restaurants, both western and Chinese, most nights. Make no mistake, Zhangjiagang is a small place, nowhere near as developed as nearby places such as Shanghai but there is a new restaurant opening every week and at time of writing, home to the biggest IMAX screen in China. Shanghai is about a 2-hour bus ride away with Suzhou and Wuxi about 1 hour away with regular buses to those cities even if the bus station closes very early! Most teachers live in apartment complexes near to school and there are various western supermarkets dotted around town so I can stock up on all the things I miss from home.
Student Case Study
Di Zhao
Firstly, I want to study abroad and I think the A-Level course can really add to my competitiveness during my college application process. Secondly, the traditional Chinese educational system is exam-orientated and the only factor Chinese universities consider when they enroll students is their test scores, which do not necessarily represent their abilities to adapt to university life. I think this system greatly limits the true potential of students and can even shape their personalities in a negative direction. The CIE Centre in our school brings me a bigger stage to show my talents and potential.
This program has brought me solid understanding of every subject. Since some of the courses I'm studying are already at university level, they can prepare me for more challenging university life. Additionally, this program has helped me to improve my ability to analyze. The Economics and Global Perspective courses specifically require me to see both sides of a controversial issue and use critical thinking skills to analyze whether an argument is effective. More importantly, I have developed my communication skills. The program is not just about accepting the knowledge imparted by the teacher and memorizing, it more about communicating with both my classmates and teachers to get better outcome.
The biggest challenge for me at IG level was the language. When browsing through my chemistry and physics textbooks at the very beginning, I always got stuck because of my limited vocabulary level and I usually needed to finish my work with the help of my electronic dictionary. At AS level, the content of every subject has become much more difficult. The syllabus for some subjects has changed and I simply don't have the past paper questions to practice. Under this situation, the true studying ability has become quite crucial.
I'm planning to study international relations at university and go to a law school for my master's degree. Firstly, fighting for justice is literally the coolest thing I can ever think of. Although our society has developed and the opportunities for people have increased over the past few decades, I can still see people suffering from unfair treatment. I see many women being discriminated against by men, I see people from poor backgrounds being unable to obtain the resources they are supposed to get and I've lost count on how many cases like those still exist. Secondly, being a lawyer perfectly fits my interest. I am a member of the school debate club and I have won many prizes in debate competitions. I love doing research and figuring out arguments and rebuttals because these things train my abilities to handle different problems that I may encounter both at university and in my future career. I understand that being a good lawyer is never easy, but I think my interest and perseverance can always support me on my way to success.