ENREACHTM Debate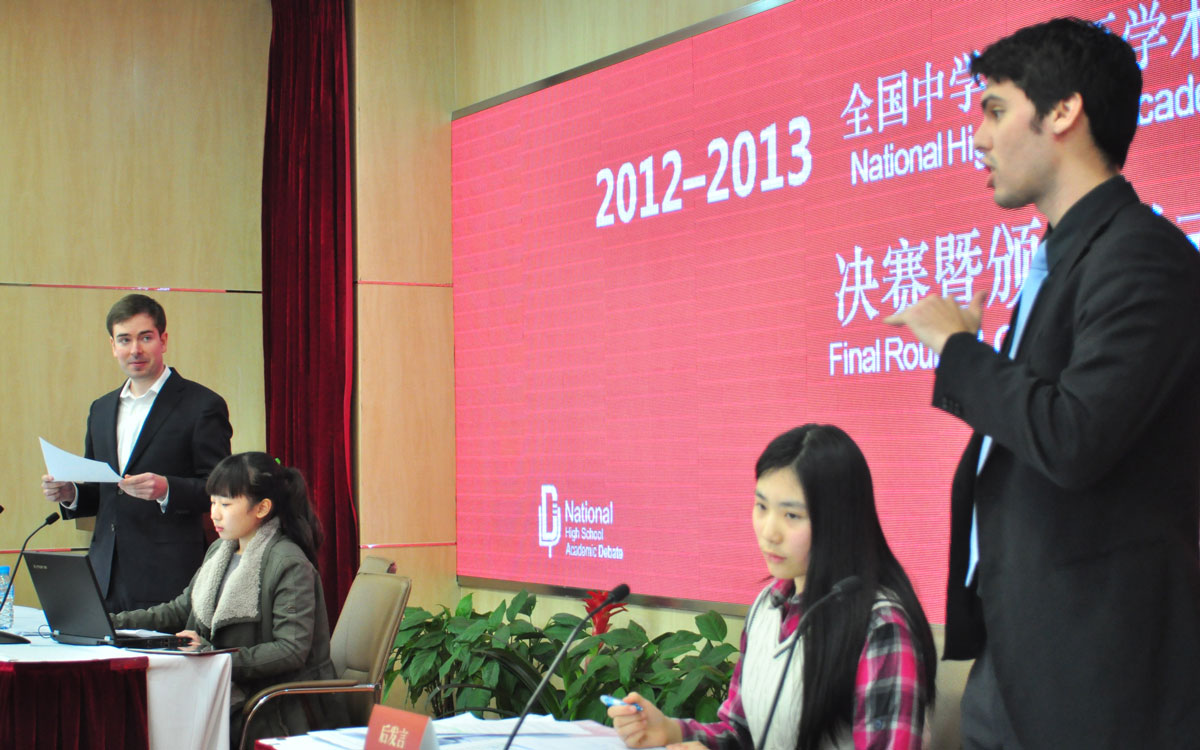 Dipont runs the National Forensic League of China, the largest English language debate program in the country, with over 2,000 students enrolled in debate courses. Dipont is officially partnered with the National Forensic League in the United States (now known as the National Speech and Debate Association), which is the largest interscholastic speech and debate organization serving middle school, high school, and collegiate students in the United States.
Our students participate in debate and speech events, including Original Oratory, and Public Forum style debate, which is the fastest growing format of debate in the world.The purpose of the program is to provide training in critical thinking, effective communication and independent research. Dipont strongly believes these are the building blocks towards future success.
Dipont utilizes a curriculum co-developed by the National Forensic League and the Harvard Debate Council, an undergraduate debate organization at Harvard University, to teach debate classes in over thirty schools across China. Dipont hosts tournaments in each of our regions, which regularly draws hundreds of competitors from multiple cities. The top qualifiers are invited to compete in the annual national championship held at the end of the year in Beijing.
Additionally, Dipont provides students opportunities for international debate experiences and exchange programs. Students will have the opportunity to compete at tournaments in South Korea and the United States this year. Being an official partner of the National Forensic League, students are able to earn points towards qualifying for the national tournament in the United States.
Each summer, the Harvard Debate Council allows the NFL China office to select top performers to attend a debate summer camp in the US. The camp is usually held at Harvard University and lasts 2-3 weeks. More than 200 Chinese students have participated in the camps in the past two years, further honing their debate skills with students outside China.
Ultimately, Dipont is dedicated to spark transformation in the lives of students, to help them become effective communicators, critical thinkers, and engaged, ethical members of the global community. Beyond the improvements in their academic performance that prepare them to excel in college, speech and debate students change in ways that influence every aspect of their lives. It gives them the social and academic confidence they need to grow as individuals, achieve educational goals, pursue meaningful work, and improve the lives of others – and our world.
For information please visit www.JoyofDebate.com.