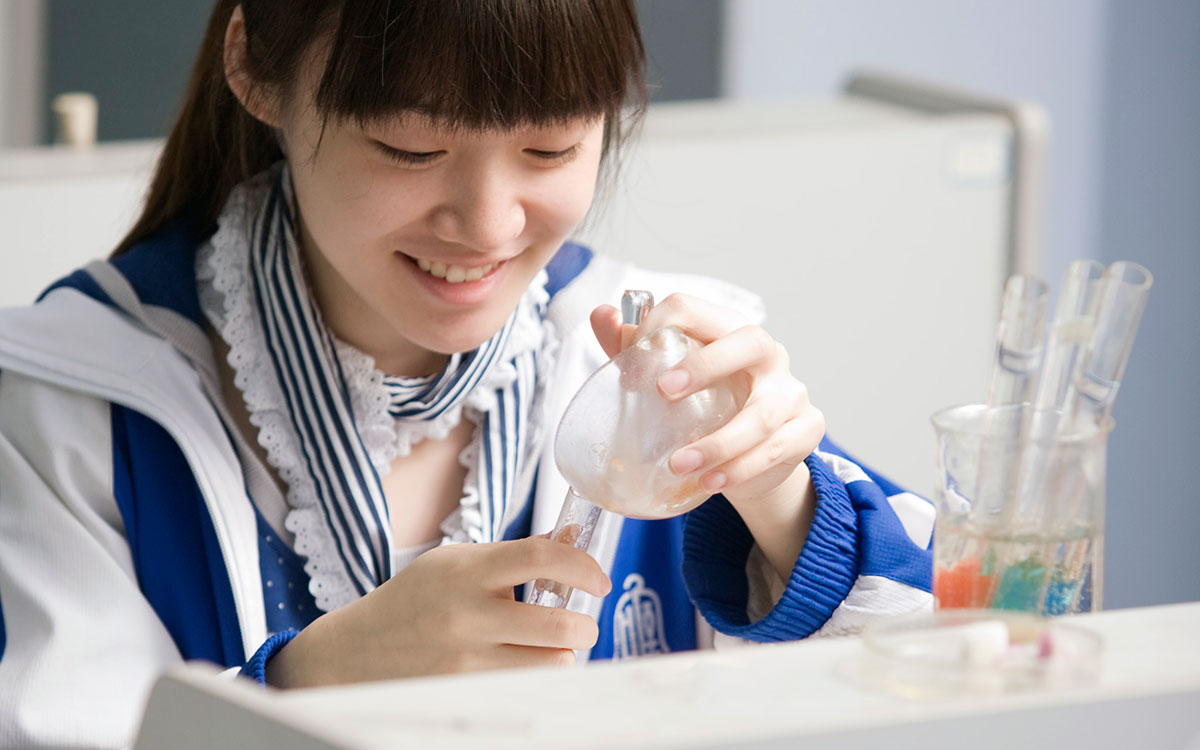 The A-Level Programme
Cambridge International A/AS Level is an internationally recognized qualification taken by students in over 125 countries. The Dipont program includes IGCSE for Pre A-level (PAL) and the CIE AS and A2 levels. IGCSEs are taught within one year, with students then moving onto the AS and A2 programs. Expatriate teachers teach predominantly at AS and A2 level.
» Cambridge International Examinations website
Subjects offered include Mathematics, Further Mathematics, Physics, Biology, Chemistry, Economics, Business Studies, ICT and Accounting. English is a compulsory subject for all students throughout the program even when they have met the language entrance requirements (IELTS/TOEFL) for overseas universities. Students can choose 4 to 5 subjects at AS level and in most cases take 3 to 4 subjects at A2 level. The Chinese school system places a great deal of emphasis on mathematics and sciences and therefore many students enter the centers with a very strong academic background in those subjects. Their background in business subjects can be limited and therefore more support for these courses is required in the PAL year.
The AP Program
Advanced Placement courses provide high ability students with the opportunity to earn college credit whilst at high school and stand out in the admissions process to colleges in the United States, Canada and other parts of the world. Dipont has developed a coordinated curriculum that builds on the strength of the Chinese National Curriculum through the study of AP courses and the provision of Academic English teaching.
In some parts of the world, secondary school students can take AP examinations without having taken AP courses. The College Board, however, strongly recommends that the best way to prepare for an AP exam is to take a specifically developed AP course. For most Chinese students, whose learning follows the Chinese national curriculum, taking the AP exam without undertaking a specific course is unrealistic due to the requirement to master concepts, display critical thinking skills and study particular content. Our students benefit from our concept-driven AP courses that can build upon their previous learning.
In our AP Centers, we currently offer AP courses in Calculus, Physics, Chemistry, Environmental Science,Statistics, Art, History, Psychology, and Economics, whilst English is taught to all students as a separate subject. As in the A Level Centers, students take a Pre-AP year in order to prepare them for the first year of AP study.
The IB Programme
The IB Diploma Programme is a highly valued pre-university preparation programme recognized in 145+ countries worldwide. All students study 6 subjects from the following groups: First Language, Second Language, Humanities, Science, Mathematics, and Aesthetics. In addition, they participate in the CAS programme, attend Theory of Knowledge classes and complete a 4,000 word Extended Essay.
Students preparing to study for the IB Diploma in Dipont centres complete a one-year Pre-IB course. This is a preliminary programme designed to equip students to progress successfully onto the Diploma Programme. For the first year, the focus is on the development of English skills and an introduction to the range of subjects available within the diploma to enable students to make an informed choice of their diploma subjects. IGCSE certification is incorporated into the first year.
The IB Diploma is fast becoming the recognised standard of international education as individual subjects are enhanced with a philosophy that is holistic and one that develops students as well rounded individuals ready for the 21st century.