ENREACHTM Exchange Programs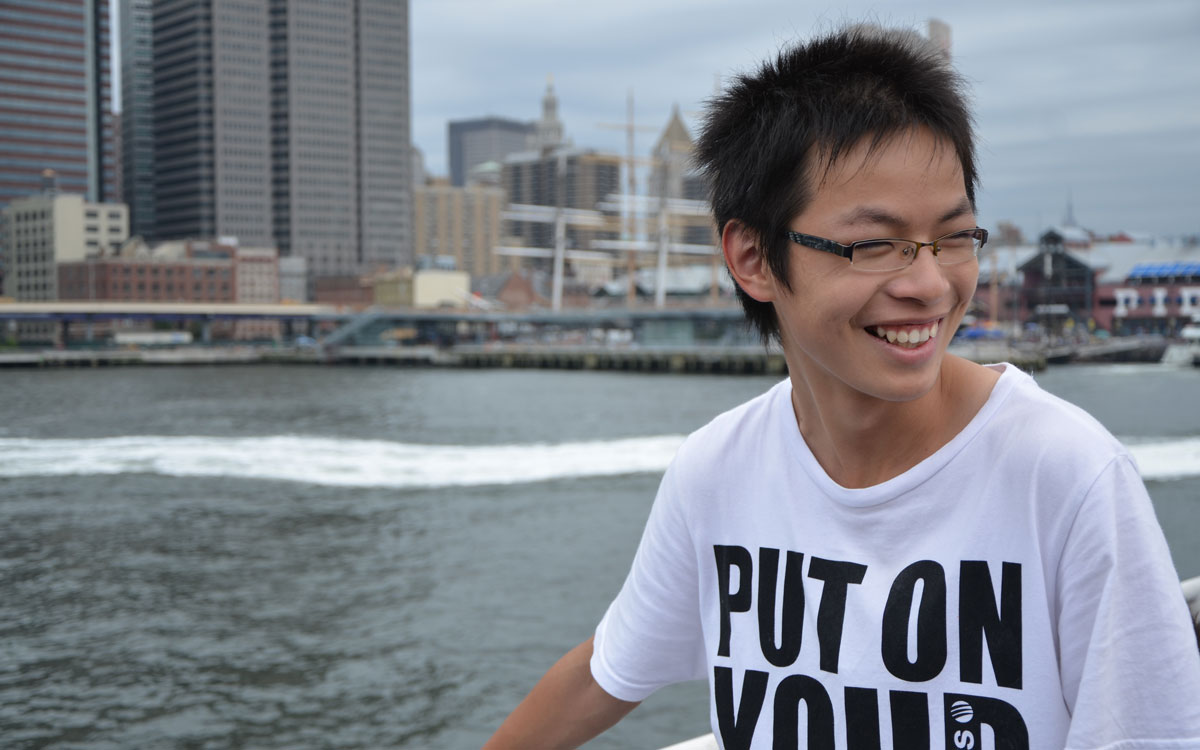 Dipont coordinates and organizes international educational exchange programs to enrich students' life experience and prepare them better for future overseas study. These programs include: Academic Debate Program, Academic Year in America and The Summer Education Exchange Program.
The Debate Summer/Winter Program

The Academic Debate Program (that includes debate classes, a debate tournament, debate clubs and The Harvard Debate Summer Camp), has been designed for ENREACHTM students who wish to enhance critical thinking, research and public speaking skills through extracurricular activity. The first two debate summer programs, held in Harvard, attracted over 200 students across China (including the eventual champions of the 2012-2013 National Tournament). In the winter of 2013, we collaborated with Harvard Debate Council, Stanford Debate Council and UC Berkeley Debate Council for a ten-day trip for students to participate in a university debate tournament, join workshops and spend time on a university campus.
The Drama Summer Program
The ENREACHTM Drama Summer Program is currently in development. Participating students will go to the US or UK for an immersive study abroad course in English and Drama. They will participate in workshops with professional actors and directors, and work with local students to develop and perform a production on a formal stage. They will also get to see performances on Broadway or in the West End, visit some of the major tourist attractions and stay with host families to perfect their English.
Academic Year in America (AYA)
As one of China's leading providers of high school year abroad programs, we have helped more than 1,000 secondary students study at high school level abroad. Dipont recruits and selects students in many of China's major provinces. In each area, Dipont works with the provincial or city educational bureau to advertise and promote programs in leading public high schools. Dipont registers the interested participants, administers English language testing (SLEP), conducts interviews and organizes selection committees with local schools to select program participants.
Dipont is an associate international member of the US-based Council on Standards for International Educational Travel (CSIET), a not-for-profit organization that identifies reputable international youth exchange programs that provide meaningful and safe international exchange experiences.
Summer Educational Exchange Programs
We select distinguished short term educational exchange programs for students who wish to undertake further academic challenge and stretch themselves a little more in their summer holidays. ENREACHTM's summer programs can be divided into three areas:
1) Programs for Gifted & Talented Students include the Center for Talent Development (CTD) from Northwestern University, Talent Identification Program (TIP) from Duke University and the Summer Institute for the Gifted (SIG) run by the American Institute for Foreign Study.
2) Pre-College Programs allow students to obtain college credits and experience a college student life in advance through 4-6 week intensive studies in Harvard, Yale, Duke, Stanford, Cornell and other US top universities.
3) Culture & Education Exchange Camps are held in the US and UK to enhance students English skills as well as their comprehension of culture differences.