ENREACHTM Drama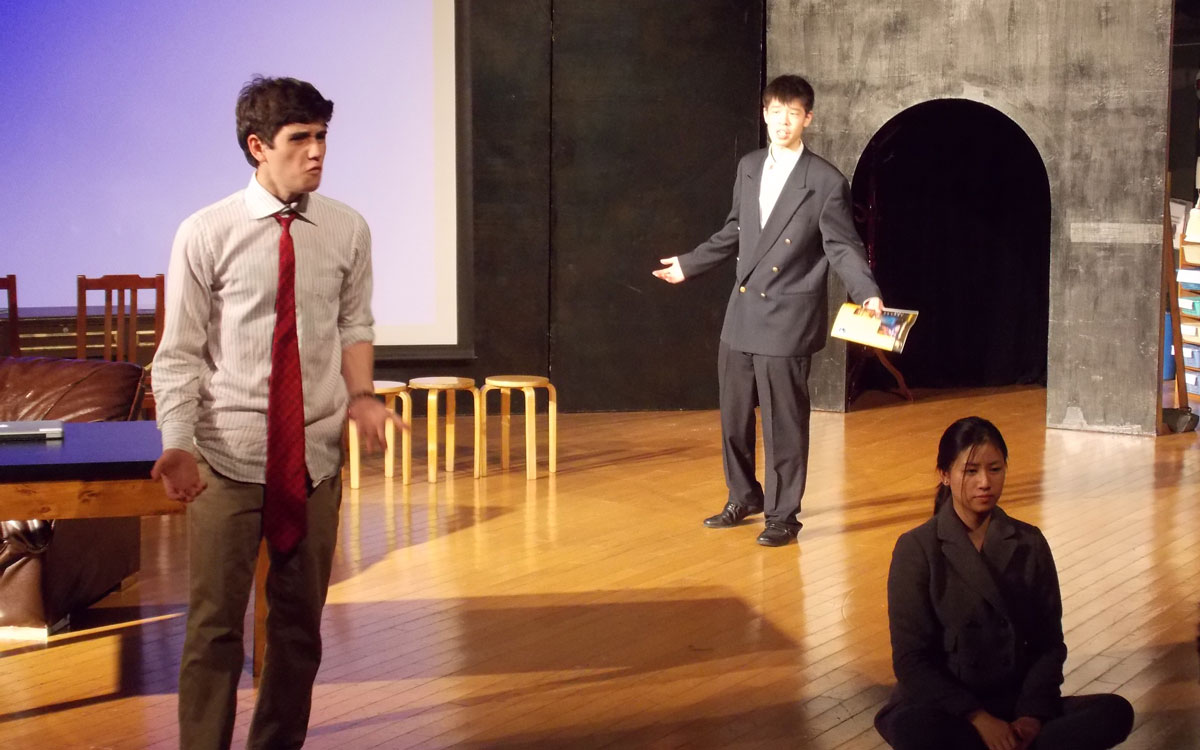 The ENREACHTM Drama Program is a unique project in China that approaches learning in a holistic manner, involving the students from start to finish. This experience-based curriculum is built on the pillars of creativity, confidence and collaboration, instilling in our students a desire to continue their journey of self-discovery throughout their lives. They value and develop new skills not just by learning, but by doing.
ENREACHTM Drama provides students with greater preparation for studying abroad, for life in college and in their future careers. The program involves public speaking, creative problem solving, teamwork, and the acceptance of diversity. In addition, they learn practical skills such as time management, discipline, memorization, text analysis, and critical thinking. Drama also helps students to feel comfortable speaking English by engaging their impulses and spontaneity. Through activities in improvisation, voice, movement, and acting, students learn how to express themselves and improve their English vocabulary and usage.
By exploring improvisation—the ability to perform without a script and think on one's feet—students learn confidence, courage, and the ability to act spontaneously. Through pantomime, students learn how to communicate non-verbally and grow more comfortable moving and using their bodies. Students also analyze scripts where they learn to deconstruct and comprehend complex text such as Shakespeare. They then learn how to perform this text with lessons in voice control and diction. ENREACHTM's distinctive curriculum offers opportunities in directing and playwriting, giving students the chance to take on traditionally adult roles in the theater.
Additionally, students learn technical theater—costumes, make-up, scenery, lights, and sound. All of ENREACHTM's drama courses end with a final performance. By sharing the culmination of their hard work and newly acquired skills with the community, students feel empowered. They learn how to think "outside the box" or better yet, they learn that there are no boundaries to limit their creativity.
Students can take western style drama courses at one of Dipont's partner schools with an expert drama instructor or directly at our state-of-the-art ENREACHTM centers.
The ENREACHTM Drama Summer Program is currently in development. Participating students will go to the US or UK for an immersive study abroad course in English and Drama. They will participate in workshops with professional actors and directors, and work with local students to develop and perform a production on a formal stage. They will also get to see performances on Broadway or in the West End, visit some of the major tourist attractions and stay with host families to perfect their English.