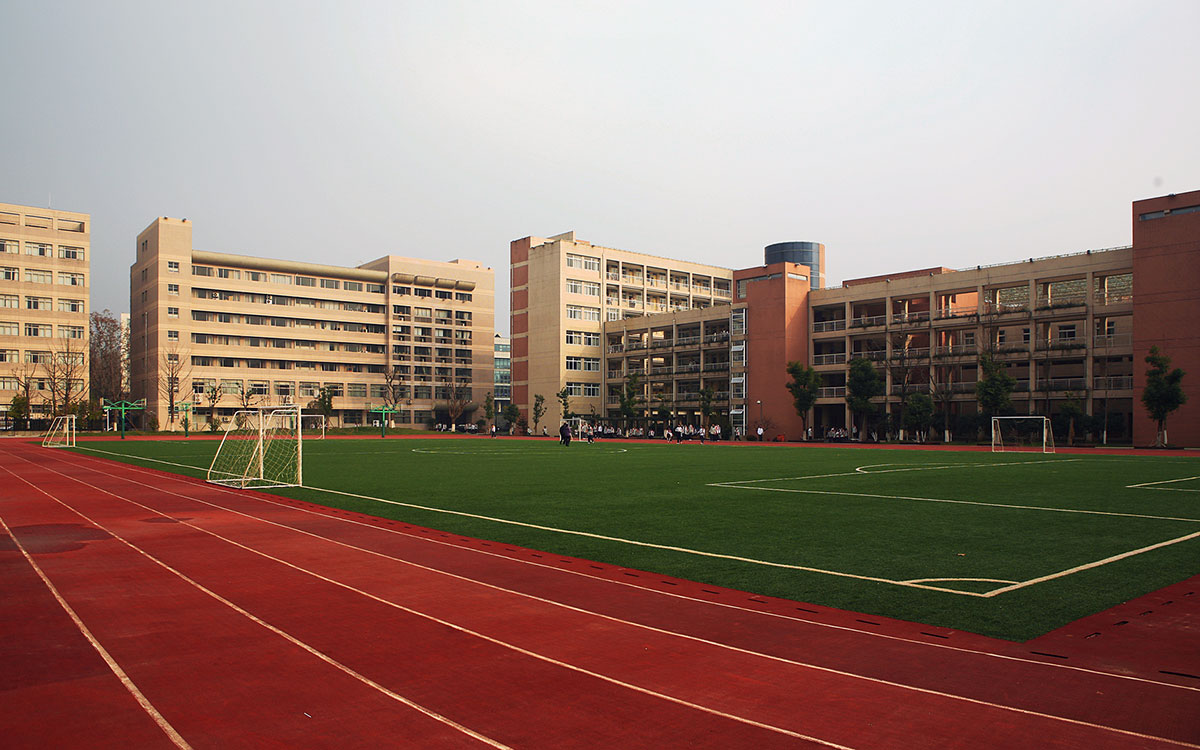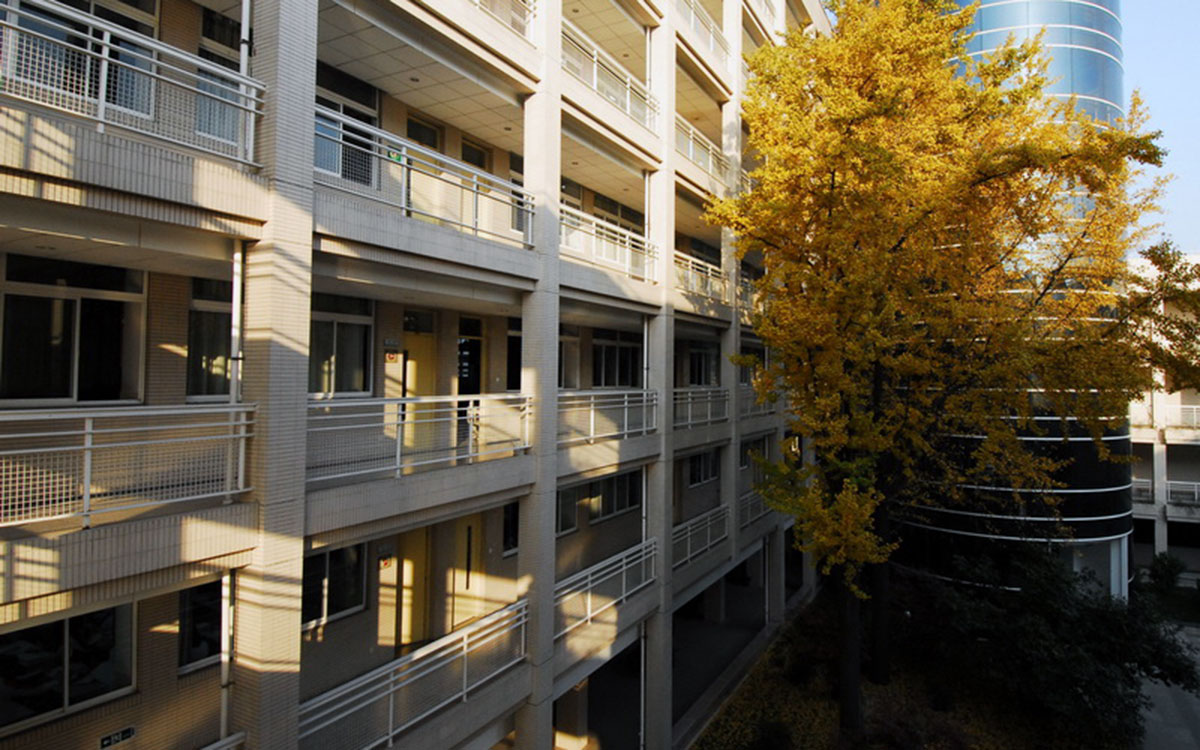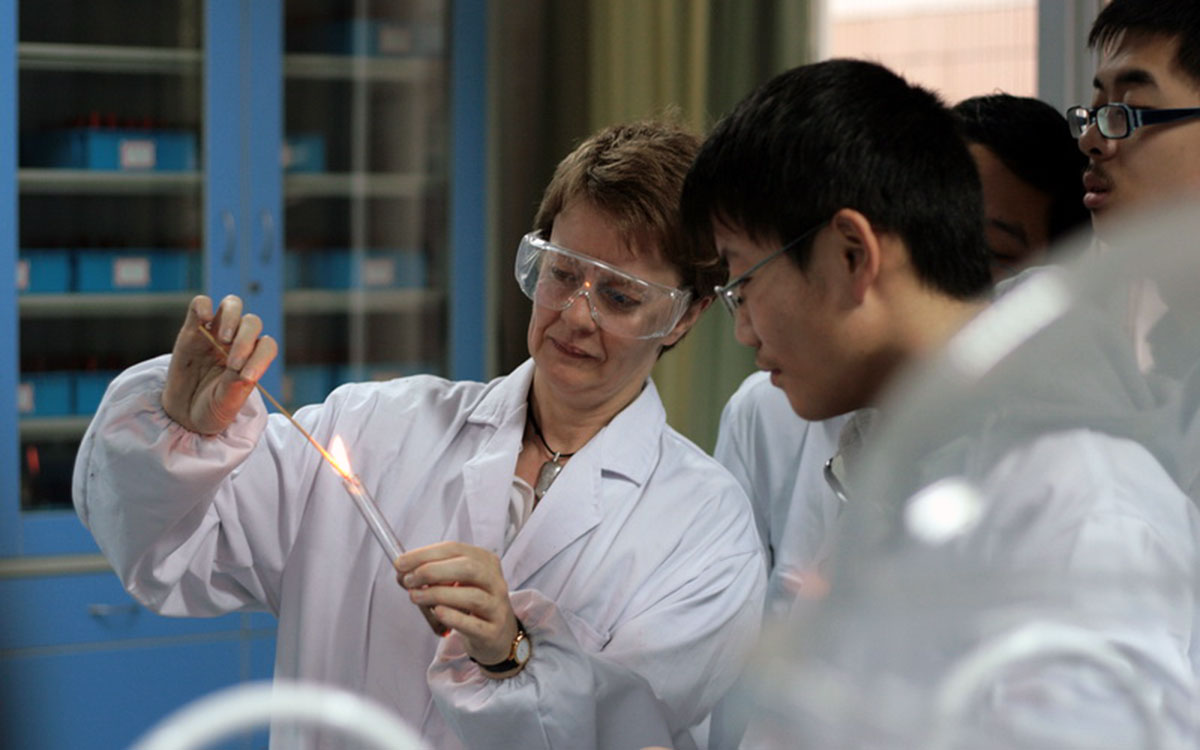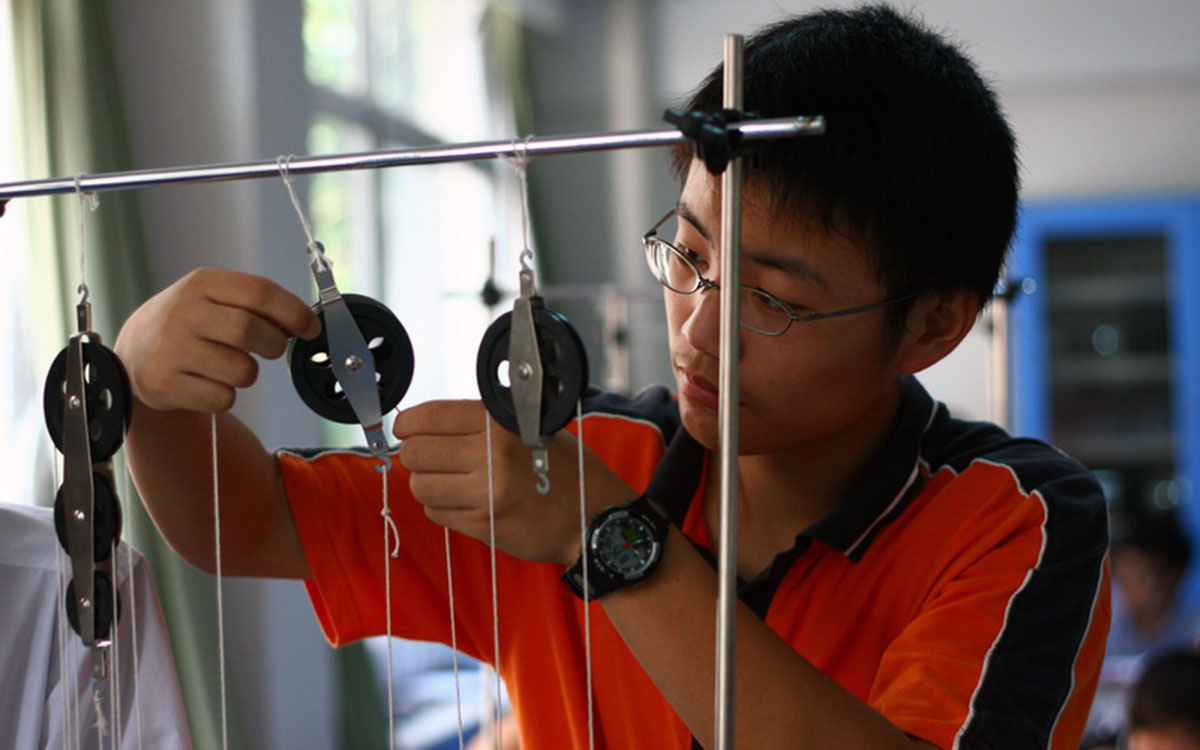 About the Host School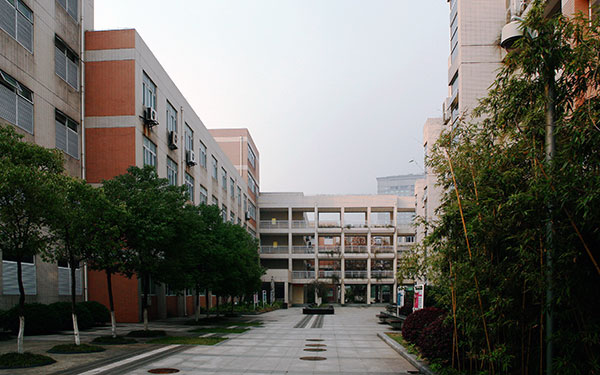 The school was founded by the first premier of the People's Republic of China, Mr Zhou Enlai, in 1963. There are approximately 4,000 students, ranging from 12 to 19 years old.
NFLS advocates the spirit of seeking the truth, scaling the heights, being erudite and modest. It also emphasizes teaching that is 'strict, careful, creative and flexible'. The educational goal of NFLS is to produce high quality talented students who are ambitious, patriotic, ethical and broad-minded. These students are also civilized, erudite, creative and experts at foreign languages; integrating both knowledge and practice using a healthy body and a sharp mind. In brief, NFLS aims at producing international, multi-talented graduates who have a good command of foreign languages with a wide knowledge of science and art, and powerful abilities to integrate these subjects.
Situated on 2 campuses, the main campus moved to new premises in 2008 and accommodates approximately 3400 students. The other campus accommodates approximately 700 students, including the A-Level and IBDP Centre. Facilities are modern, with data projectors and internet & networking facilities in every room. Our laboratories are good and classrooms are bright and airy with air-conditioning. Both campuses have good sporting facilities, including artificial running tracks and playing courts, gymnasiums and basketball courts. We are close to transport and located near the centre of the bright, vibrant culture of Nanjing City.
Many acknowledge NFLS as the Premier High School in Nanjing. Students must apply through a lottery process in order to be able to sit for the entrance exam. Approximately 700 students per year are admitted to Junior 1 grade from an initial applicant pool of over 4000. Students are active in all aspects of high school community life. Approximately 500 students live on campus as boarders.
Every year, top universities in China and around the world admit large numbers of our students. In recent years, Nanjing Foreign Language School has maintained an extremely high rate of admission rate in the National Matriculation Tests, and ranked as the first in Jiangsu Province successively for several years. Nanjing Foreign Language School has educated about 200 diplomats for China, seven of whom act as Ambassadors to other countries, eight as general consulates and dozens of whom work for the Party and are State Leaders. Many more graduates of NFLS hold leading positions in government. In addition, significant numbers of graduates have become famous experts or scholars.
About the A Level & IB Centre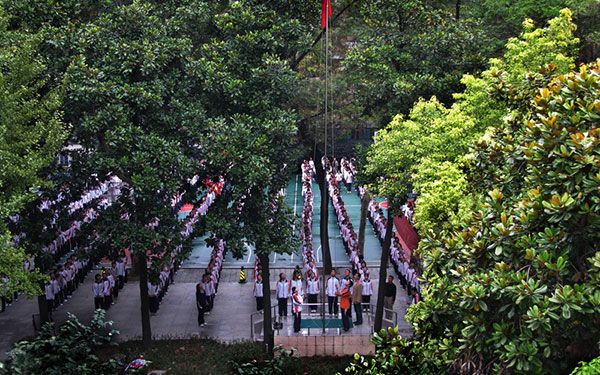 NFLS A Level Centre was opened in 2006 and has offered the IB Diploma from 2012. There are nearly 320 students in the Centre and over 30 expatriate staff. We also have15 Chinese staff working as tutors and classroom teachers, a large college counseling department and a fully qualified librarian. Education provision is also assisted with the help of 2 lab technicians.
NFLS has fully equipped labs – 2 for Chemistry, 2 for Physics and 1 for Biology (all with well resourced prep rooms). We have a fully equipped ICT lab, a lecture theatre, Art room and library. All classrooms have data projectors and internet connections. There are 15 standard classrooms and plenty of office space. NFLS runs a variety of clubs and sporting activities, with help from the host school. NFLS students organize their own thriving and successful Students' Union, which is very proactive in organising and assisting with clubs, activities and a wide variety of events.
Key benefits include working with a great team of talented foreign and Chinese staff. Students are very amenable, intelligent and cooperative. Nanjing itself is a very livable city and a very pleasant place for work and leisure, although it can get blisteringly hot in summer and very cold in winter. If you get fed up with this city, (with its many shops, restaurants, parks, lakes and mountain!) you can get to Shanghai in just over the hour by fast train, and not spend a fortune doing so.
Lifestyle
Teachers have a good standard of off-campus accommodation. Most teachers choose to live close to the school or towards the eastern edge of the city.
The more you are willing to be a part of the community, the more you will enjoy this place. People are friendly and helpful in the extreme. There is a quality gym and 50m indoor pool nearby and the school is close to the city centre.
The Metro (underground) is on the school's doorstep and both the Metro and buses make travelling around easy – though it can be a bit crowded on buses during the peak hours. It is said you can go from anywhere to anywhere in Nanjing using just 2 buses (and for about 2 Yuan a journey). The school is surrounded by restaurants from many countries of the world.
The city's history is diverse and fascinating. There are a wide range of museums and historical sites dating back to the Ming dynasty. Further information can be found at:
http://www.travelchinaguide.com/cityguides/nanjing.htm
http://www.chinahighlights.com/nanjing/
http://nanjing.jiangsu.net/
http://www.chinavista.com/nanjing/home.html
http://www.muztagh.com/nanjing/index.html
Teacher Case Study
Abass Mugabe
Before joining NFLS, I worked in Bahrain where I was a teacher of Business Management and a CAS coordinator (IBDP). I also taught Business maths (MSA). I lived in Manama for two years and prior to that, I worked Jeddah, Saudi Arabia for a year after having worked in Uganda (my home country) for five years at an IB/CIE school .
I am a subject teacher of Business and Economics and also one of the football (soccer) coaches for NFLS international center. My roles are (as a teacher) to prepare, deliver and assess lessons in Business management IBDP and Economics (IGCSE), take part in professional development engagements and help with the supervision of the Extended Essay in Business Management. As a football coach, I work with two other coaches to prepare training, lead training sessions and organize our team for any tournaments.
I enjoy the competitive nature of the IB programme. The interactions with the students and my colleagues are very rewarding so I kind of look at it as a benefit. The school is very supportive with modern facilities and the location of the center puts it in the middle of household franchises like KFC, McDonalds, Costa and the metro station is just about 300 meters away and just one stop to the city center. The city of Nanjing is a hybrid between traditionalism and modernity. I love the blend. From one corner, there can be a group of people engaged in Tai Chi in a temple compound and on the next corner, an ultra modern mall. For me, all these are very enriching experiences.
On a weekend, I love to take walks in the numerous beautiful parks with their little bridges or watch a movie once in a while. However, generally, I love staying in my beautiful apartment and cook up a storm (I love cooking so….you get the point!)
Well, Nanjing is considered to be the southern capital (Nan = South, Jing = capital) and historically, it was one of the capitals of China during the dynastic era so you will find a lot of history hidden away in the various museums and temples. I love to explore some of that history on some weekends by visiting museums and temples. Also there are several world renowned universities here which attract a lot of foreign students, so one shouldn't be surprised to bump into a country mate in one of the supermarkets or malls. It is a lovely cultural city.
Student Case Study
Kehuan Wu
I started at the IB Center in Nanjing Foreign Language School when I was 15, which is almost two years ago now. The experience in the center is totally different from my old school educationally and environmentally. It is really fortunate for me to get rid of a traditional Chinese educational style of learning, taking huge amounts of assignments and memorizing them. In our center, I am expected to be an individual, rather than a model designed by the teachers. Furthermore, my old school was claimed to be language-specialized, but it actually only focused on grammar and English exams. Opportunities to study true English are very few, so I was longing for an English-only environment, which I have found in my current campus. I have made a great improvement in my English skills during the months I have spent here.
Besides the benefits mentioned above, I think this programme has also changed my way of thinking. Knowledge learnt from my English B course is frequently utilized by me in my real life. Also, Theory of Knowledge (TOK) penetrates into my real life by encouraging me to think deeper and wider when seeing news and controversy. Most importantly, I discovered myself to be a risk taker. Although "risk-taking" can become a cliché among students, the IB indeed makes me more inclined to take risks. This "risk-taking" motto always encourages me when I dare not take a decision.
I think the biggest challenge is time management. There are so many tasks for an IB student like me before graduation. EE, TOK, CAS, academic assignments, IAs… Every teacher from every subject assigns deadlines for students. Meanwhile we have to manage the TOEFL and SAT tests. Time management is really important but challenging in this programme. Once an IB student fails to manage his or her time well, life can quickly become a disaster.
I plan to study design, possibly interior architecture or media design. However, I do not exclude other possible careers. However, most importantly, I want a career in which I am truly interested, which is likely to be in art and design. If I have to choose between making a living and my passion in life, I will take the risk to choose the latter one. In addition, many people have suggested that I have the talent and potential to be a teacher. I will also be attentive to the opportunity to become a university professor. Or maybe I will become an IB teacher in the future!