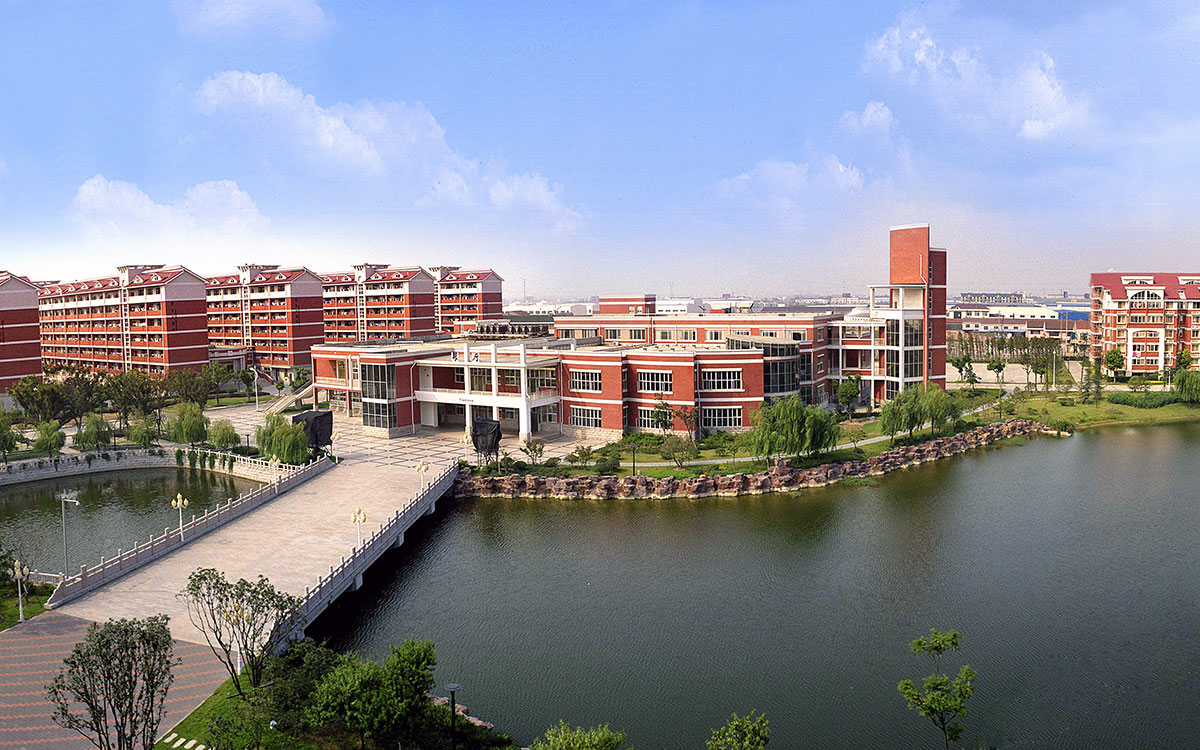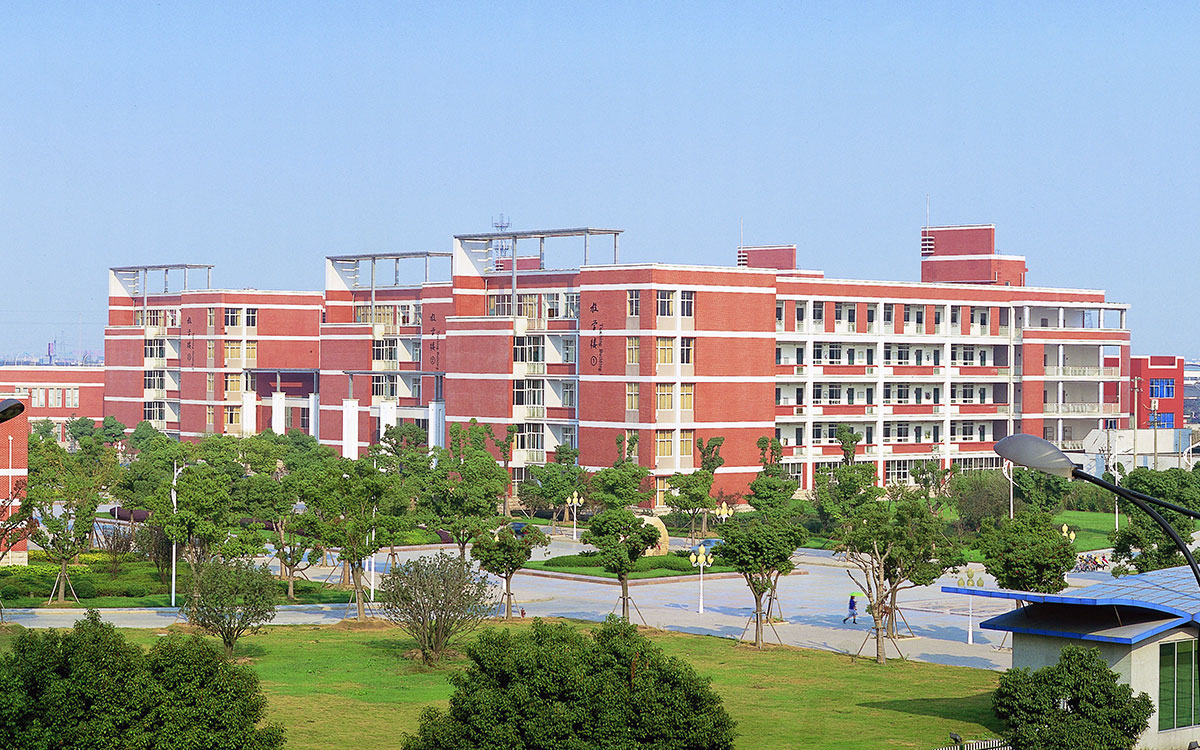 About the Host School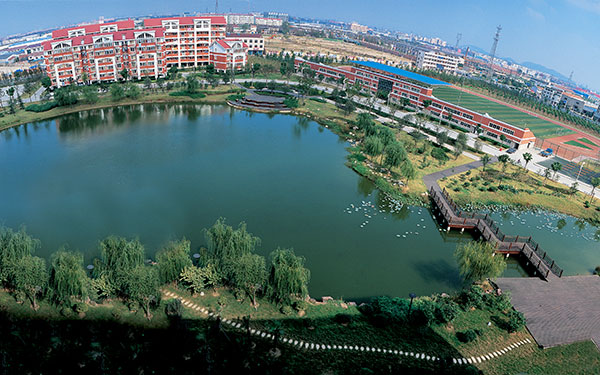 The school was established in 1946 and has over 3,000 students. The campus, built by Xishan district, covers 320,000 square metres and is very attractive. The botanical gardens are lovely, flowers bloom throughout the year and there are many sections of bamboo woodland.
Jiangsu Tianyi High School, one of the provincial key high schools, has been checked and accepted as a national exemplary high school by the Education Commission of Jiangsu Province and entitled the 'National Advanced School of Moral Education' by the Ministry of Education of China.
It is also is one of the members of the National Association of Gifted Education, an experimental school of the Ministry of Education, and a provincial Green School. A large number of teachers have received national or provincial titles and prizes. The teaching staff have been learning modern education theories and using them to guide teaching.
About the AP Centre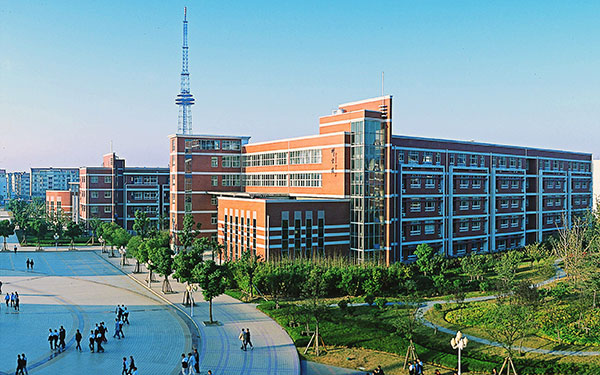 The Centre was established in September 2009 has 284 students. We have 13 foreign teachers and 27 Chinese teachers.
The students of the AP program are serious about their studies, responsible and positive individuals who understand the requirements of this rigorous course of study. They have various English skill levels, but all have at least a high intermediate level of competence. Students are in the 10th through to 12th grades. Boarders have a very long day (from 6:30 am to 9:40 pm). but however long the day may be, students are friendly, happy and very respectful at all times.
Tianyi High School has numerous resources on campus including physics and chemistry labs in a dedicated Science Building, library, lecture/seminar halls, six student dormitories, very large canteen/cafeteria, and sports facilities including a large football stadium, track, 20 full-sized basketball courts, new sports building and an Olympic sized swimming pool.
AP teachers have a large room for their offices, each having their own computer. There is a teacher lounge equipped with refrigerator, microwave, coffee machine, tables, and chairs.
Extra-curricular activities are an important component of studies. Twenty-five separate clubs are held on a weekly basis on Monday and Tuesday afternoons, ranging from journalism/school yearbook, sports (which practices cricket, soccer, basketball, softball, table tennis, tennis, badminton, and flag rugby), world culture, glee, cinematic arts, MUN, Toastmasters, artificial intelligence and many more.
As an AP teacher at Tianyi High School, there are many highlights to the position. Perhaps, the most obvious one is the delight of teaching Chinese students who are so desirous of learning and guidance. Their respect, admiration and appreciation for you as a person and as a teacher is inspiring and makes working with them a very unique experience. Additionally, the working relationship with the Chinese head teachers and administrative staff, who are extremely supportive and professional, also does much to highlight our time at the school.
Learning about the Chinese educational system, from within, is an added benefit that is impossible to truly understand unless one has the ability and good fortune to live the experience. This is an opportunity too significant to pass up.
Lifestyle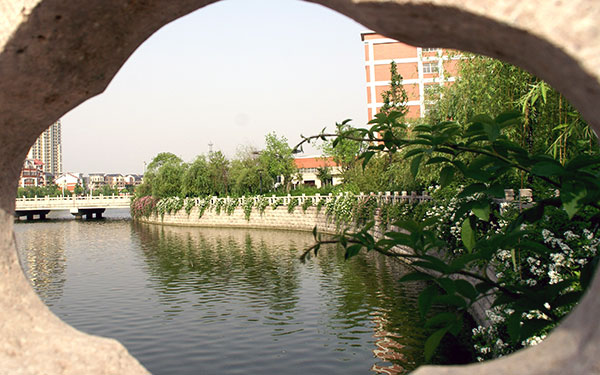 Teachers live in off-campus, furnished accommodation. Most of the teachers rent an apartment covered by the accommodation allowance. Apartments are attractive, modern and well-furnished with various air conditioners/heaters and washing machines.
Teachers usually walk to and from school every day – the walk is usually 15 to 25 minutes long. After school, teachers usually retire to their apartments, prepare for classes, go out to eat something in the neighbourhood or shop in some of the large supermarkets in the city which are easy to get to by way of taxi, bus or on foot.
Weekends are spent shopping, visiting local sites, going to lunch or dinner, and sometimes travelling to Shanghai for the day or weekend. Shanghai is 45 minutes from Wuxi by train and has a wealth of activities and events.
There are a range of tourist sites in WuXi, including: Turtle Head Park, Li Hu par, Hui mountain park and also a range of riverside walks. There are also special events every year, including a circus carnival and lantern show for the Mid Autumn Festival and Chinese New Year.
http://www.wuxilife.comhttp://en.wuxi.gov.cnhttp://www.muztagh.com/wuxi/index.html
Teacher Case Study
Thomas Donnelly,Chemistry and Environmental Science
During my 30 year career as a public school teacher, I taught different levels of biology, oceanography, ecology, chemistry, physics, general science and mathematics at the middle school and high school level. My career began at Putnam High School in Putnam, Connecticut in 1977. My last position before retiring was at New Bedford High School in New Bedford, Massachusetts where I taught Biology, Chemistry, and Earth Science in the small learning community of the Freshman Academy.
After retirement, I moved to Suzhou, Jiangsu Province, China to work with Science and Mathematics teachers in the Suzhou Educational Bureau on Bilingual Curriculum, Instruction and Assessment. I presently teach Advanced Placement Environmental Science and Chemistry in Wuxi.
The role of all the foreign teachers and counselors is to ensure that the students are prepared for academic life in the USA. Of course, my role in particular concerns AP Chemistry and Environmental Science but it goes much further than that. Living and going to school in the USA is going to be a tremendous challenge to our students in terms of language and cultural adaptation. Life in the USA is going to be much different to what they are used to here and we do all we can to prepare them to effectively cope with these challenges.
The main benefit I have experienced is, simply, the quality of students I am working with. They are a pleasure to know and teach. I have not experienced any of the problems concerning discipline, negative attitude, drama and even violence that were a routine part of my working day during my years as a classroom teacher in the USA. My relationship with my administration, colleagues and support staff is supportive and wonderful. Everything I need to do an effective job is right at my fingertips.
During the week my life pretty much revolves around the school. I live across the street from the complex so it is an easy walk in the morning. We start here pretty early and the Chinese school day is about two hours longer than the USA's. Shopping and entertainment is a short bus or taxi ride away. For weekend trips and vacations, travel to other cities is easily done with the fast train and bus service. I don't own a car here but there is no need for one.
Student Case Study
Stilwell
I came to Tianyi AP center in the fall of 2011, and this is the place where I start to find my career interest and to establish my value and philosophies.
Personally, my benefits in Tianyi AP Center include finding my academic interest and choosing the courses that I am really interested in. When I was in my elementary school and my middle school, my interest was in military science. However, after I came to this center and had my first Economics class in my life, I found how fantastic Economics is. After that, I dropped my dream about military engineering, and confirmed to dedicate my professional career into business. Moreover, I can choose to study and research further into the world of Economics by freely choosing my curriculum. Meanwhile, I can continue to pursue my original interest in physics, which is quite different from the traditional Chinese education department in my school.
The biggest problem, some say, in AP centers, is the communication between Chinese student and American teachers. From my perspective, the biggest challenge is self-responsibility. The curriculum free-choosing mechanism in this center also brings challenge: I should be fully aware of what I am doing every second and be responsible for what I have done. Since no one will force me to finish assignments or review for exams, I have to know what I should do right now and later, and always keep a schedule in my mind.
I am planning to have a career as a business executive, so I am going to study with a major of Economics and a minor of Mathematics, or directly declare my major as Accounting or Finance, if my prospective college will be offering such a specific program. Since my major is business-related, of course there will be some courses that I will be required to take, like Economics 101 and Statistics 101. Besides those mandatory courses, I want to start learning my third language, German, in my freshman and sophomore year, and, in my junior or senior year, to spend one semester or two joining an exchange program or study-abroad program.
In college, my extracurricular activities will be more career-oriented. My first step to becoming a business executive is to start with getting familiar with book-keeping and financial sheets, so I will try to become the treasurer in college clubs or student groups.
In the respect of work experience, I will start my internship as early as possible, because work experience is extremely important for a business student. That would wonderful if I were to enter a co-op program.
After my college, I would like to start my professional career in a management consulting firm, like Boston Consulting Group or an accounting firm like KPMG.